Over the course of my 17 years of Flat Track Motorcycle Racing I have had an amazing time.  There is no way to explain the joys of being a racer and part of the Flat Track Family.  There are so many things I will get to experience that other people can only dream of.  There are so many values of life that I will learn from being on a motorcycle, that others won't ever have the opportunity to learn.  There are places I will get to go, that others will only know about based on the pictures they have seen.  There are people that I will meet that will touch my life and influence my career.  I am a Motorcycle Racer.  Racing runs through my blood.  Every day I know and realize how lucky I am to be involved in such a wonderful sport. 

This is the story of a young girl who found her passion of Flat Track at age 5.  Who turned Pro at 16 and watched her dreams slip away at 17 when the Doctor's told her she would never race again.  This is the story of the same young girl who overcame every challenge and obstacle placed before her, and followed her dreams back into the Pro Ranks at age 21.  The story of a young girl who continues to follow her Racing dreams, despite an arm that makes her work harder then anyone could ever imagine.  This is my Picture Story of my life as a Flat Track Racer. Enjoy.

Thank You Mom and Dad for introducing me to something that I love.  I hope this can help some people get the feel of what it is like to be a Motorcycle Racer.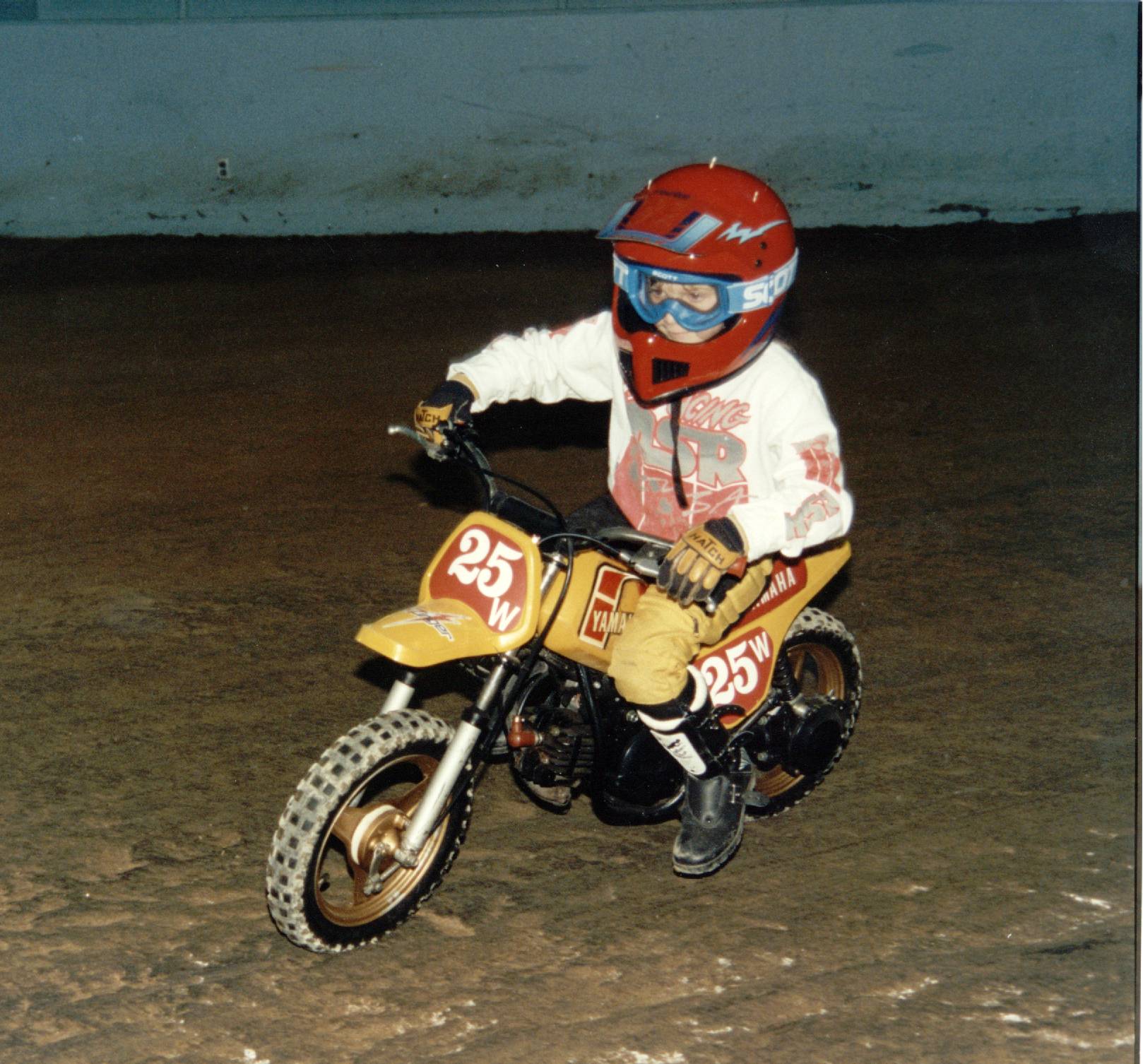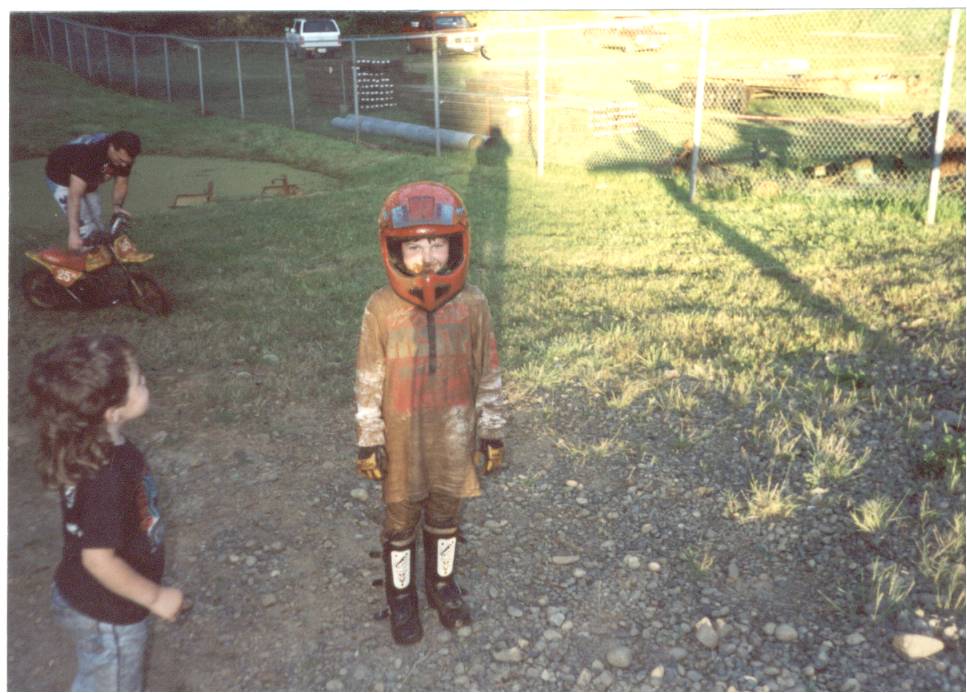 You go to your first race in borrowed/used/old riding gear...

You are never afraid to get dirty and fall into mud puddles the size of lakes!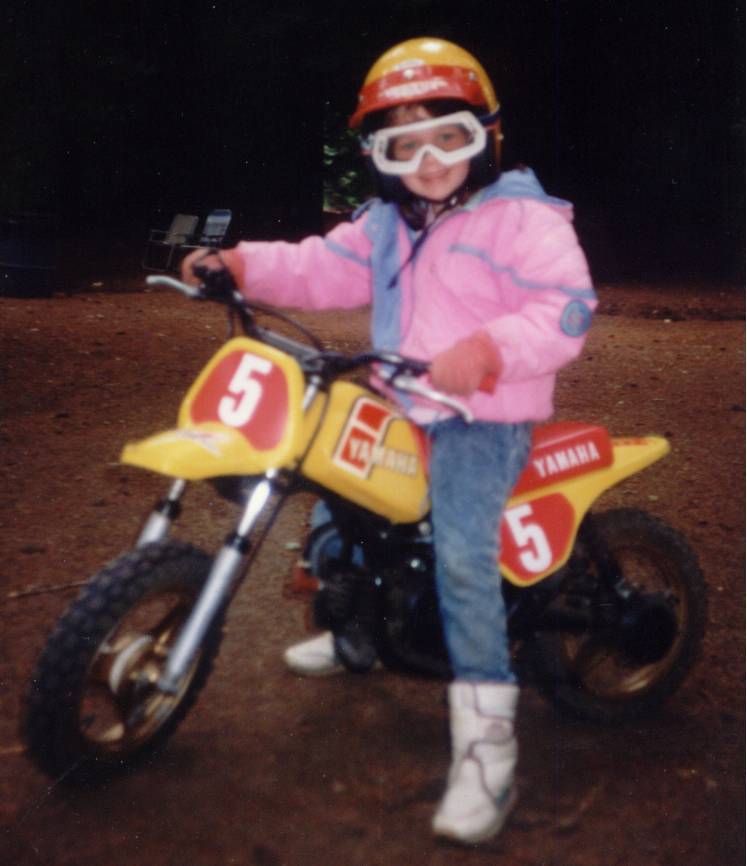 You start out on a little bike, barley able to touch the ground...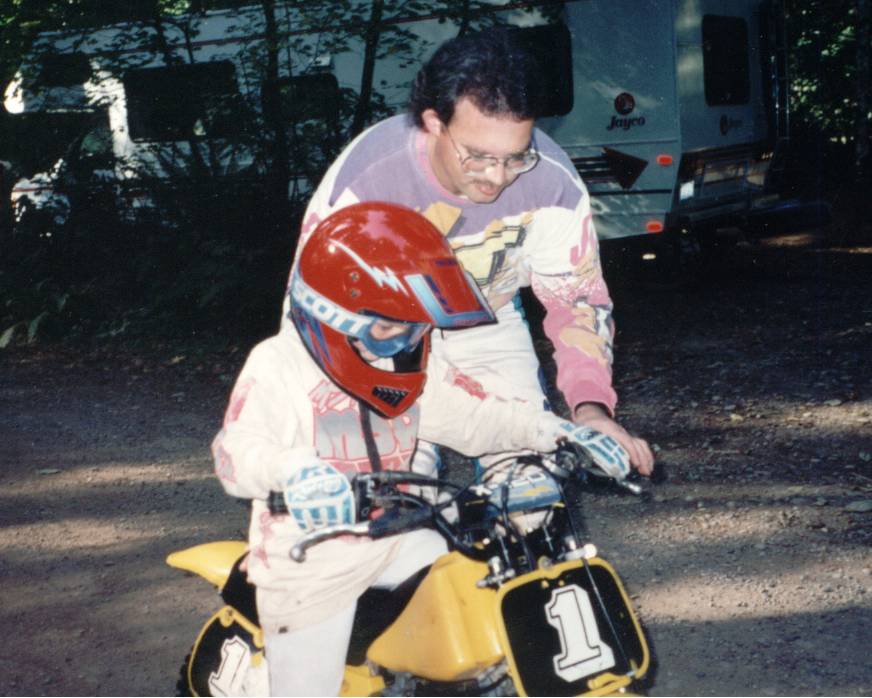 You are finally ready for a "Big Bike".  Dad takes you out and teaches you how to shift and use a clutch.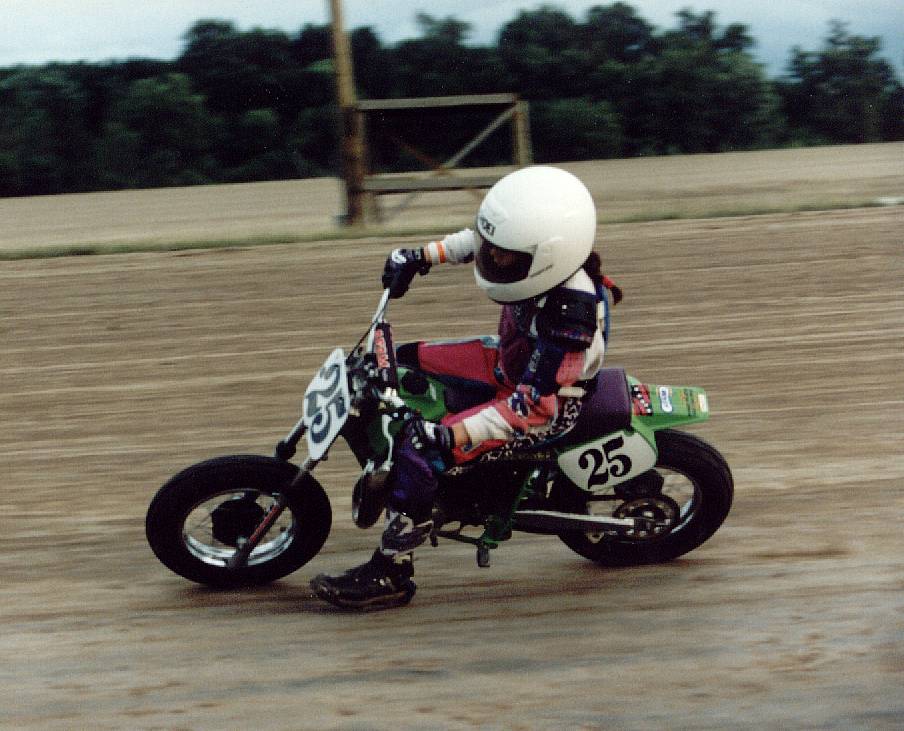 You get a new bike, new gear, a full face helmet and you make your first trip to the Amateur Nationals...not knowing what to expect...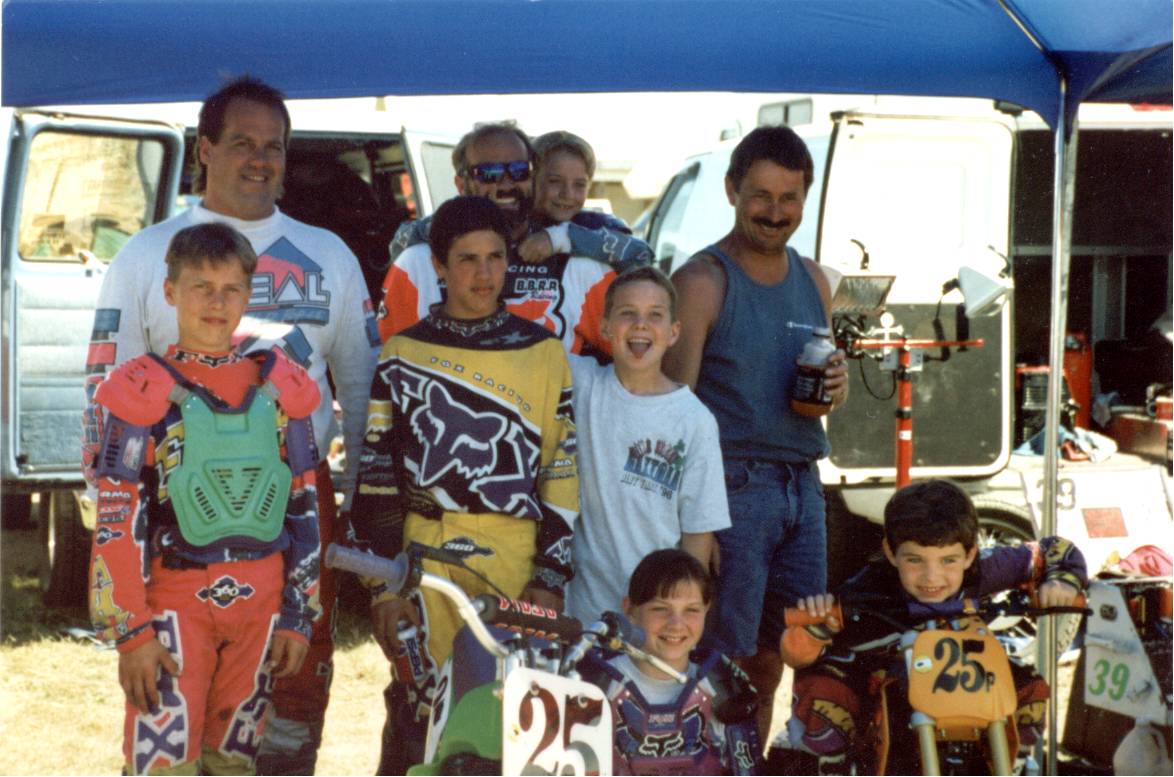 There you find: friendly people, tough Racing competion, a wonderful experience, and lots of fun!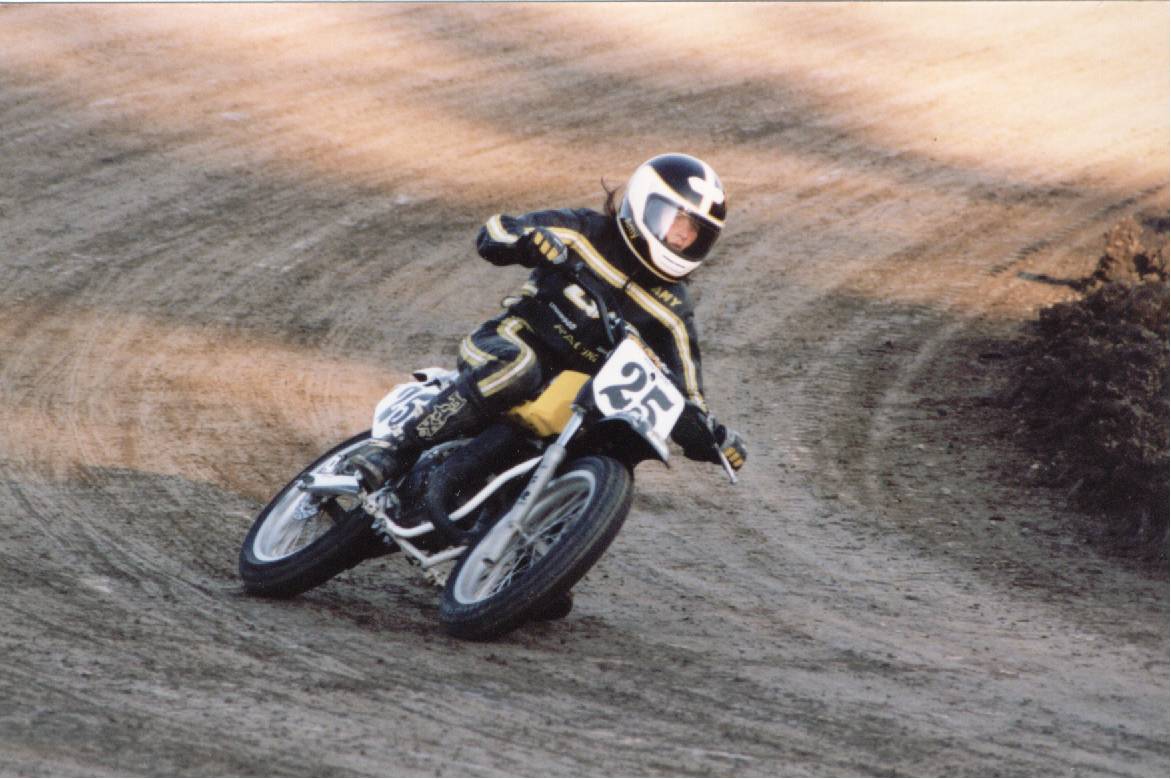 You are now ready to take the next step.  You purchase your first pair of leathers and move into the 80cc Modified Class.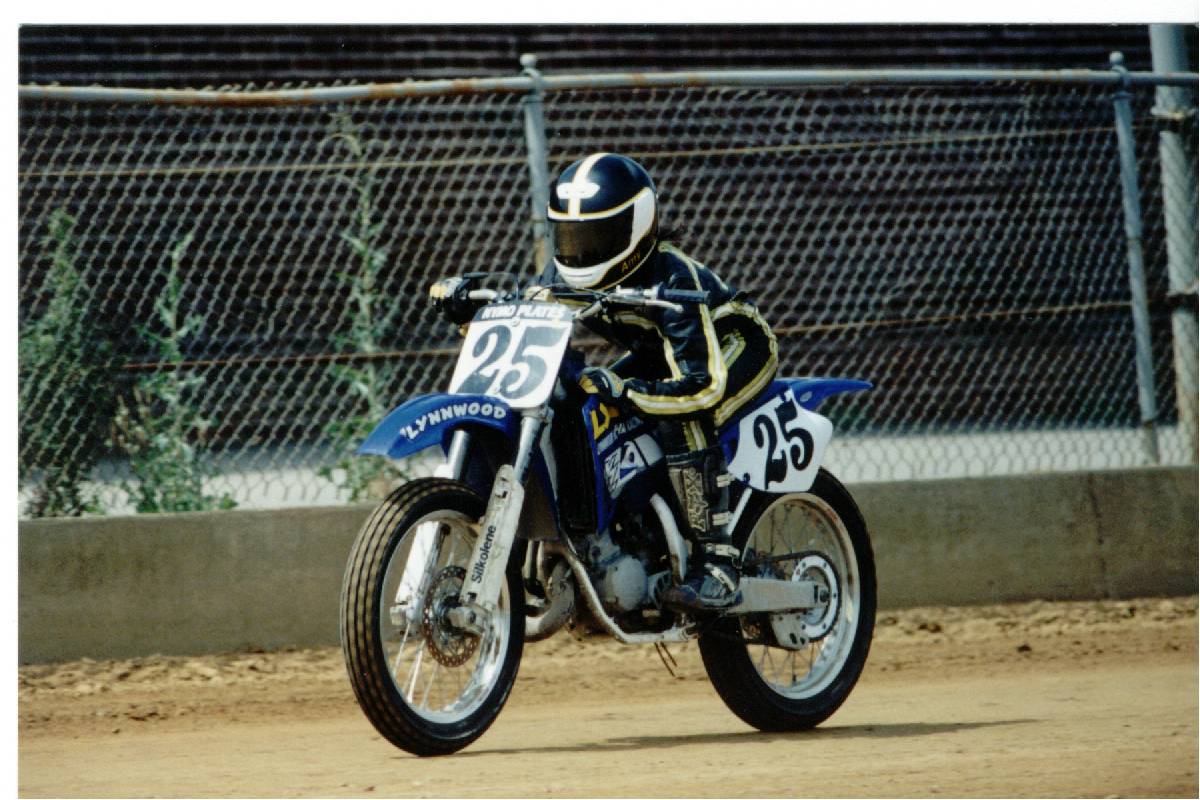 You once again get another new bike, go to the Amateur Nationals again, and can now brag that you went over 100 mph on a motorcycle!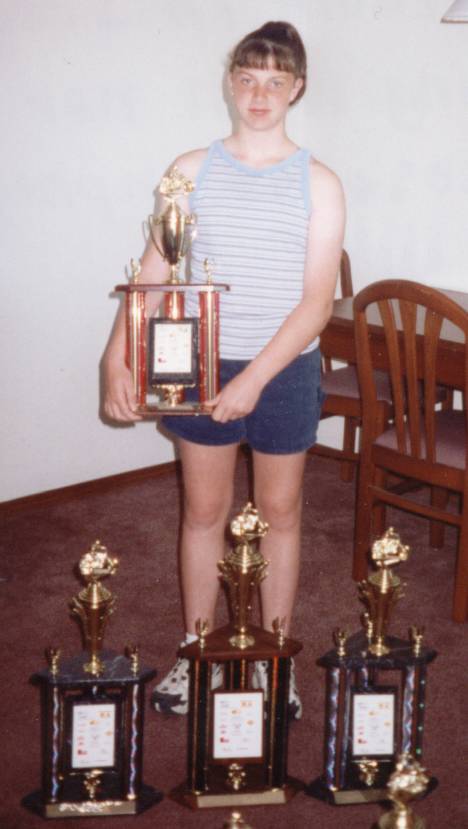 You pack up your exhausted self and the trophies you have won and head home with new experiences and a 40 hour drive ahead of you.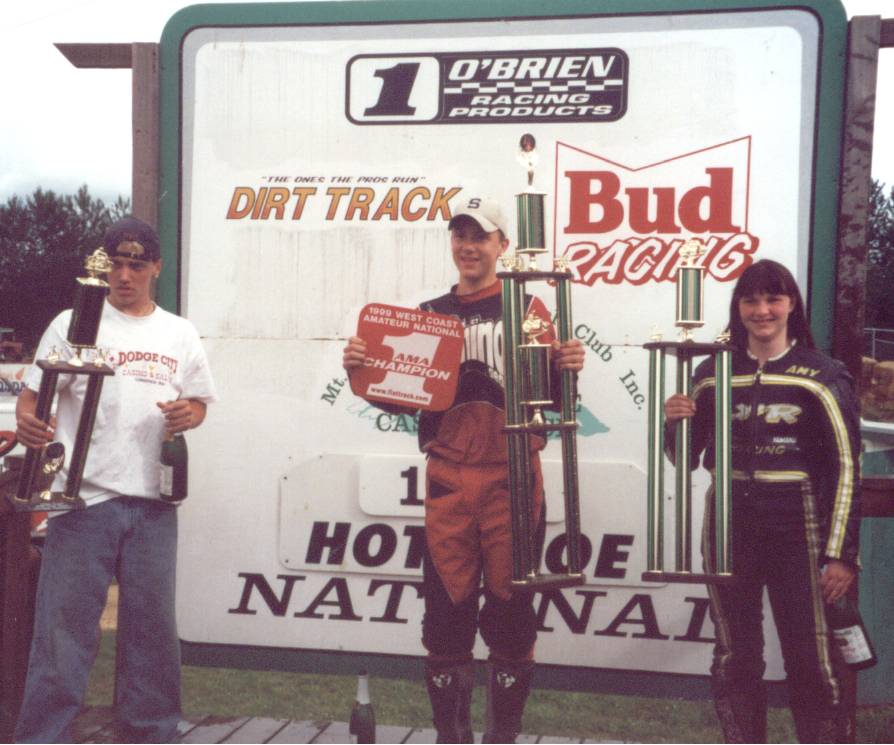 You get to stand on the podium for the first time ever and spray apple cider after finishing a few points out of winning the Local Amateur National Championship in the 125cc Modified Class.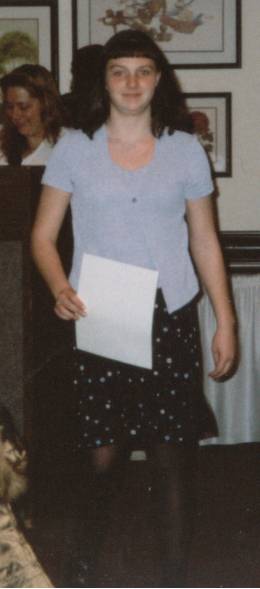 You get dressed up year after year to go to the End of The Year Banquent to recieve your Season Awards.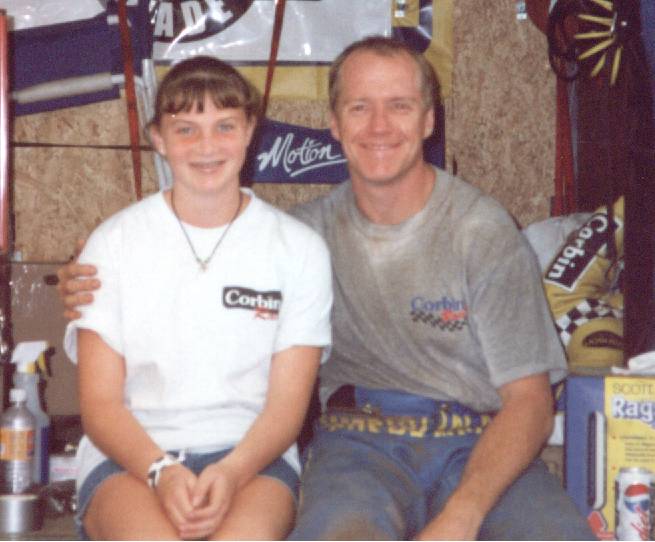 Your Parents surprise you and fly you down to Del Mar, CA for the last AMA National of the Season.  There you talk to the Racers you call heroes and one day want to be just like.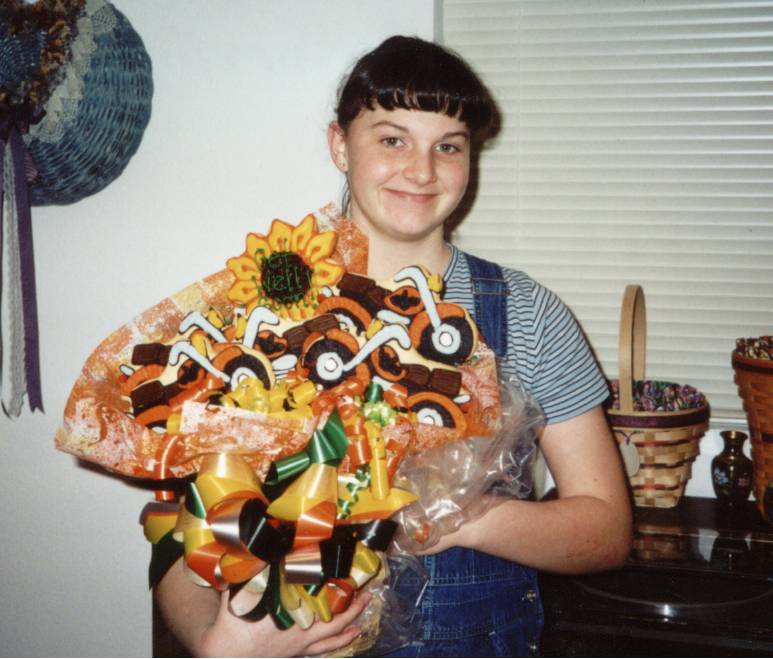 You crash during one of the first races of the Season, and spend the rest of the year of both Racing and Basketball sidelined due to knee surgery.  Your local Racers send you a Cookie Bouquet and huge card to wish you "Good Luck" and to "Get Well Soon".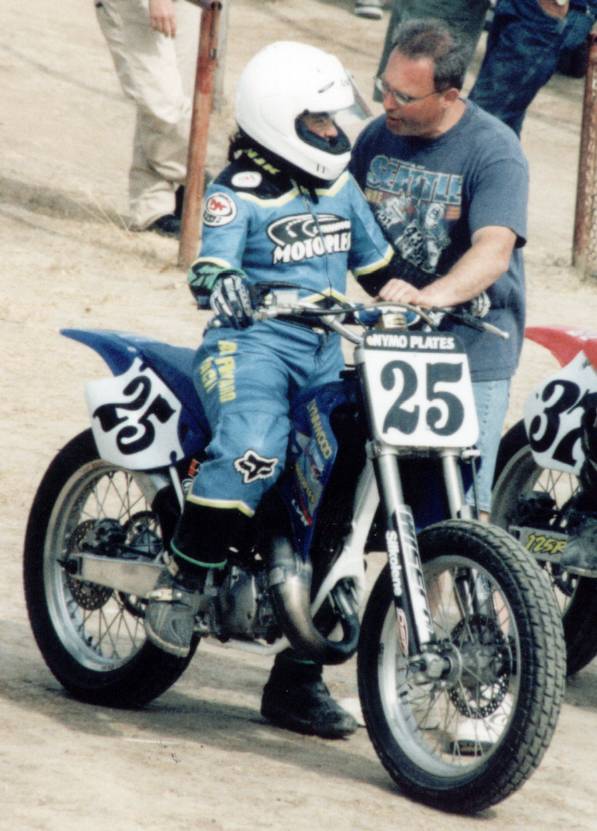 You recover from your surgery and start out fresh the next year.  You travel down to California and go to the Nationals there.  You struggle quite a bit, but Dad is right there to give you pointers and support you.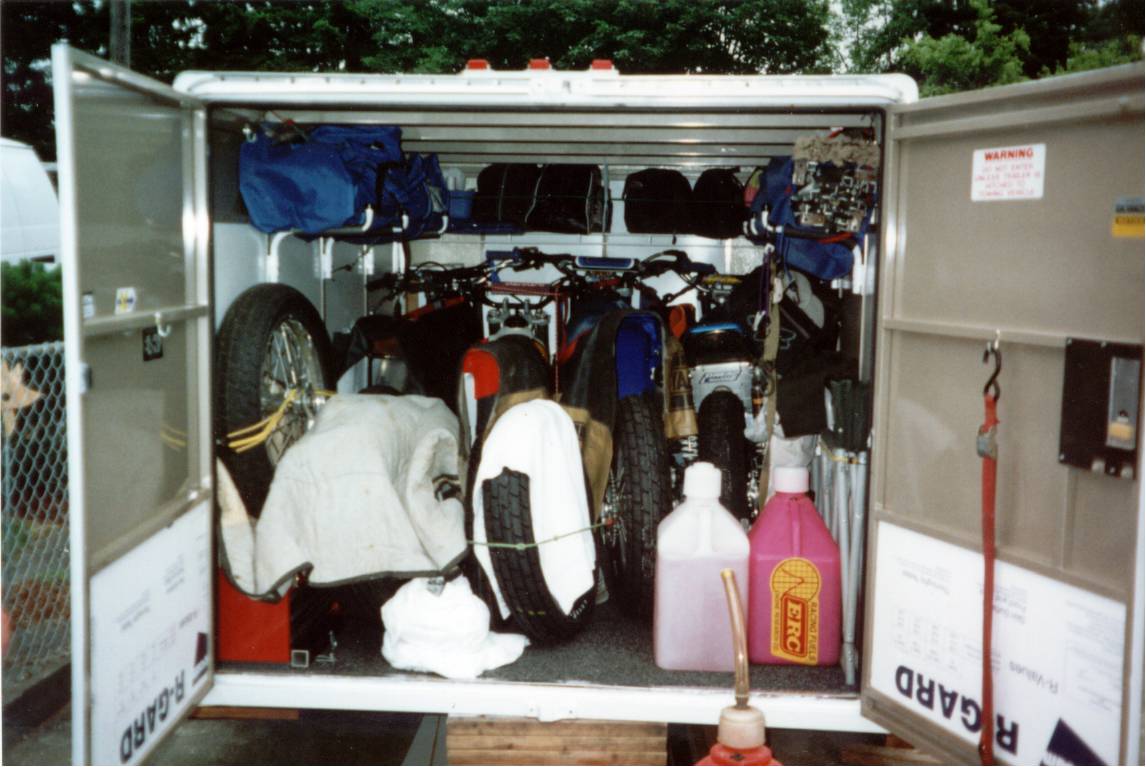 July rolls around and it is time for the Grand Championships in Indy.  You pack up the trailer with all your stuff and a few other local riders, and head off on a 40 Hour drive to a week of Hot Racing.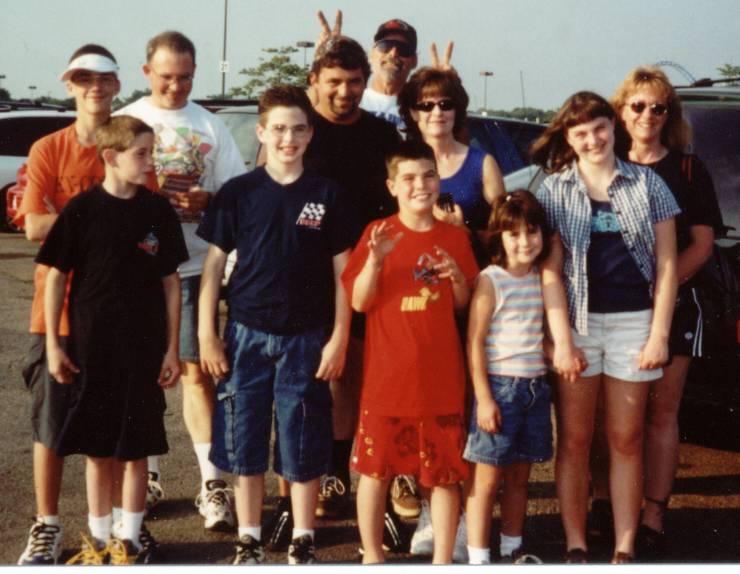 On the way there you take a 2 day break at Six Flags Chicago with your family and two other Flat Track Families for a little non-racing fun.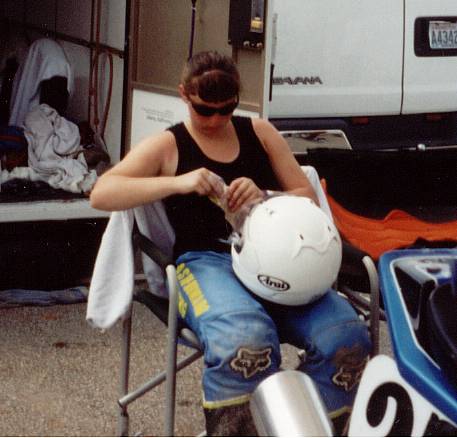 You are now older and are able to manage some of your own equipment.  You sit down and visualize more.  You enjoy the Racing...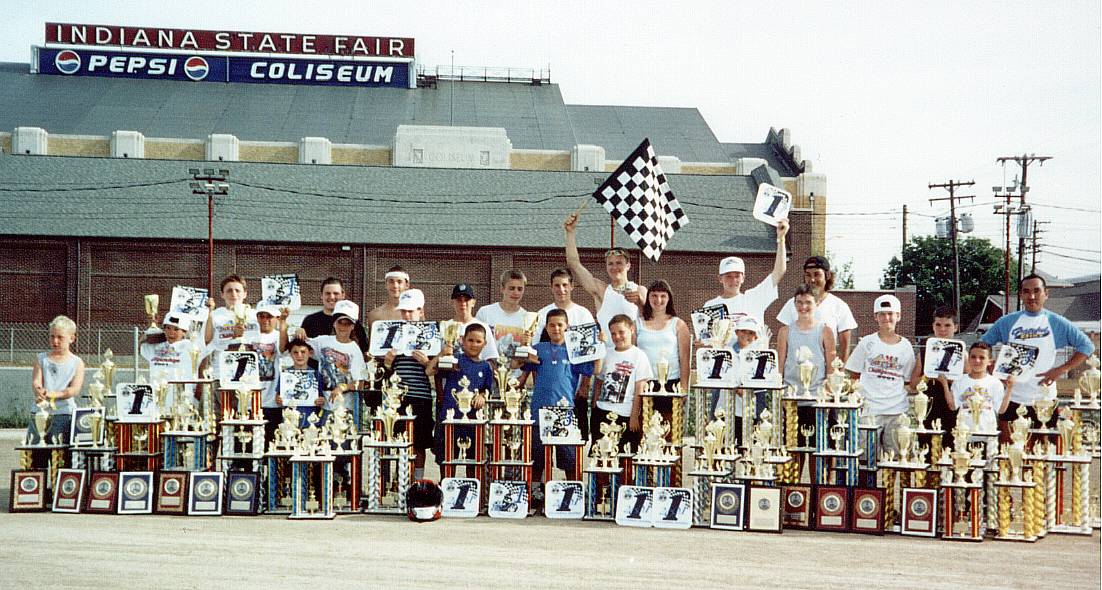 You meet an amazing group of other Racers and their families.  You make friends for life.  You bring home a stash of throphies that hold the memories to a week of Amateur Racing.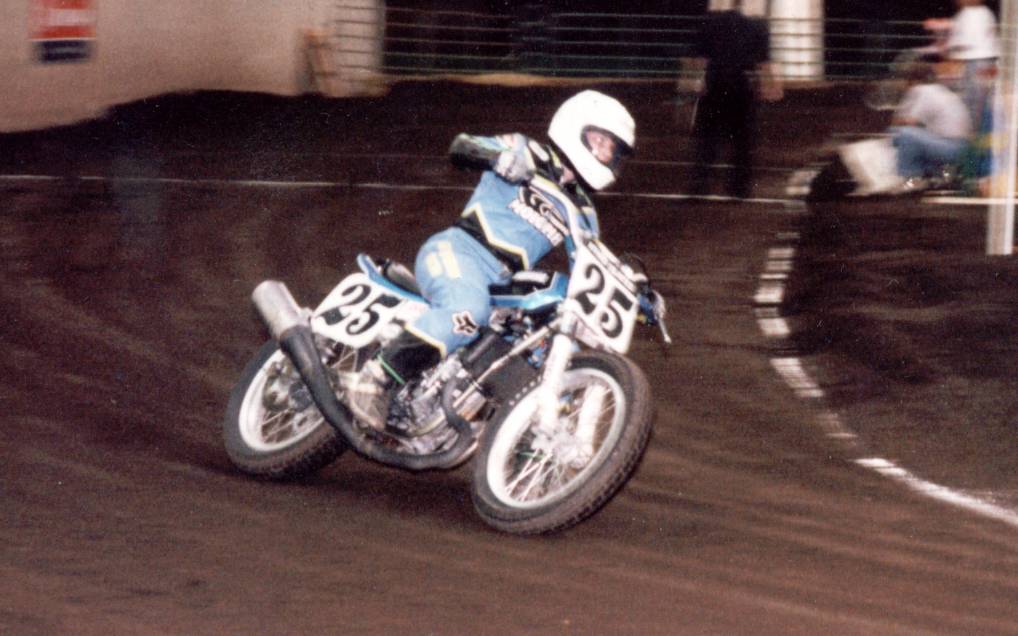 Its time for your first Local "Pro" Race.  You don't make the main, but learn a lot about Racing in one night.  You will know what to expect for the next one.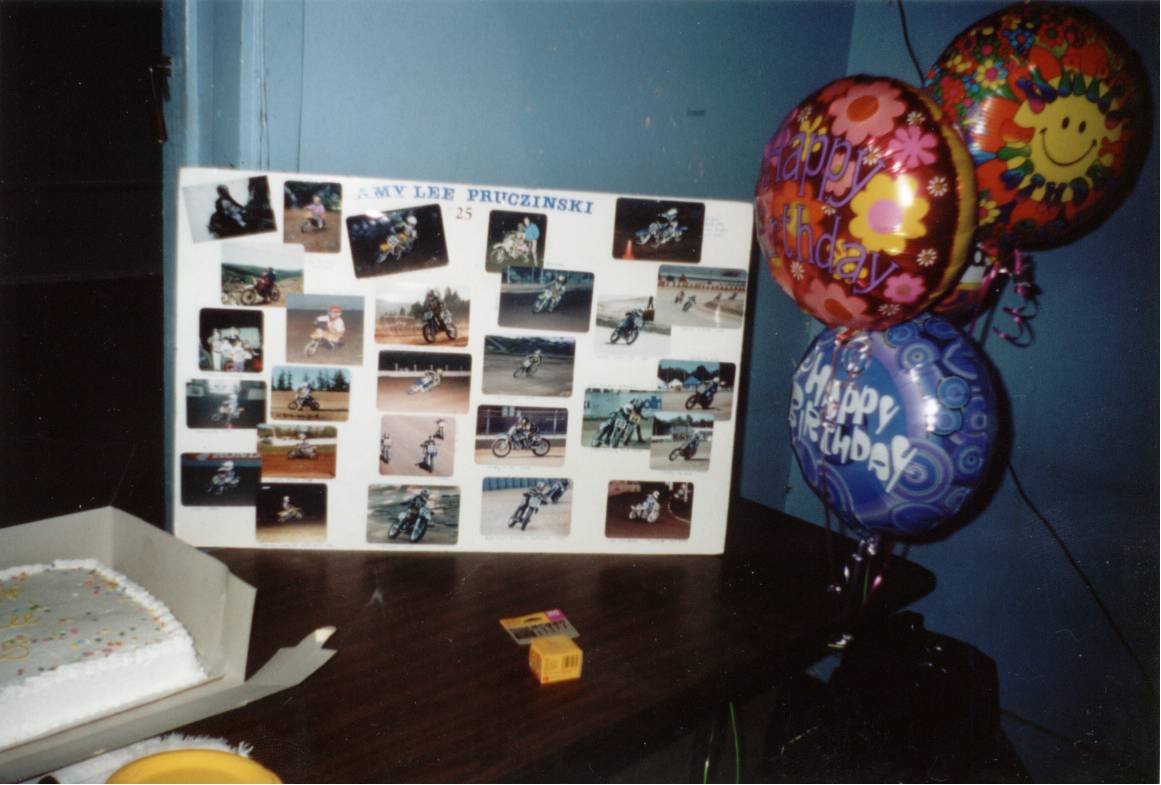 You celebrate your 16th Birthday at your favorite place in the world: The Race Track!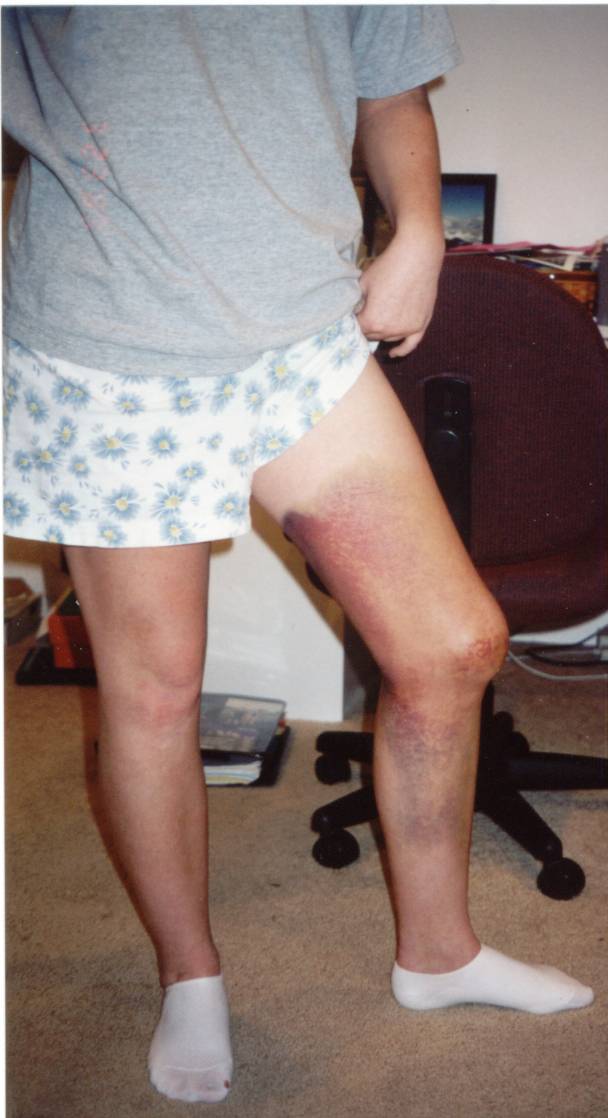 You fall off at the last local indoor of the season and end up with a huge hemotoma and bruise on your leg.  You end up going in and out of docotors for weeks to try and find out whats up with your blood. No answers ever found.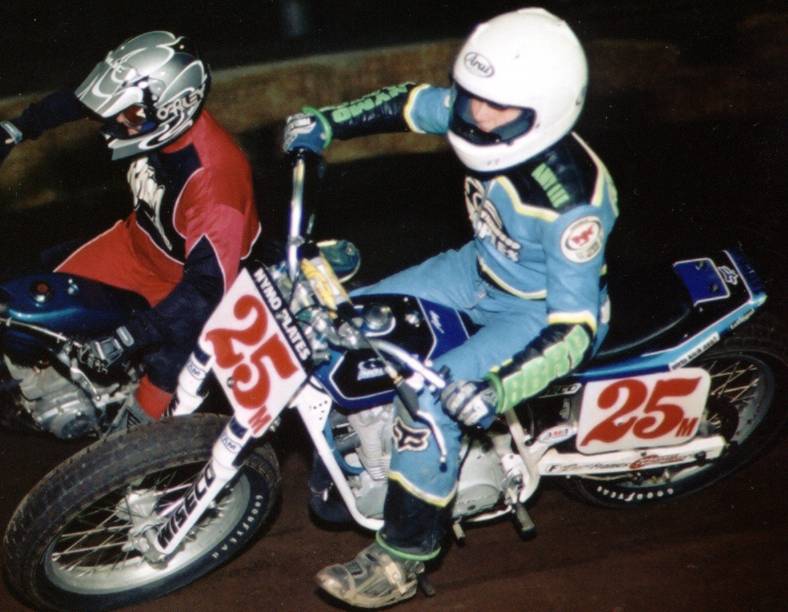 You are now finally on a "true" flat track bike.  You race all winter on a Rotax.  You also now have your AMA Pro License and are sporting the red plates. You can't wait for outdoors!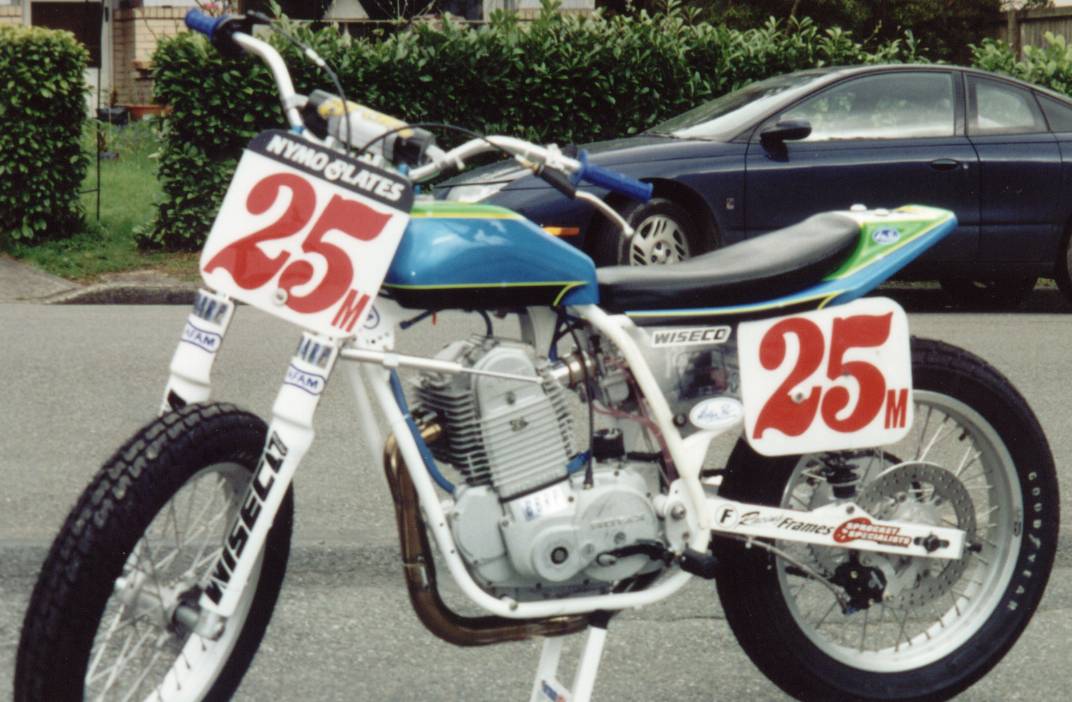 You get a new cool paint job on your bike.  You are excited in anticipation for your first year as a Pro Motorcycle Racer....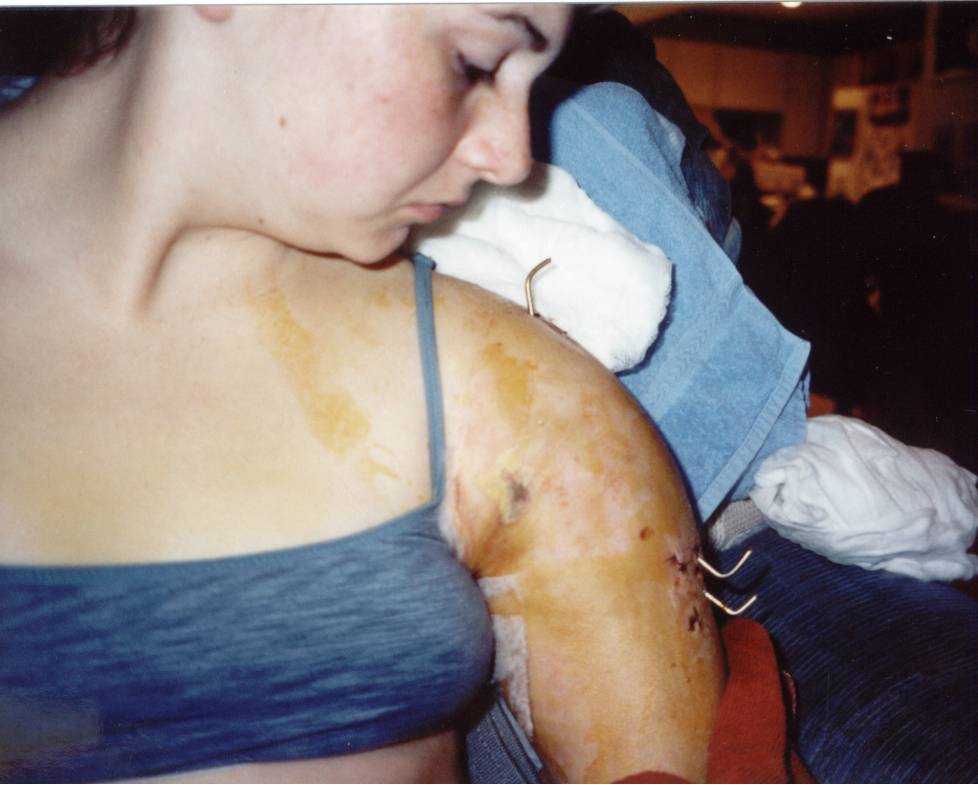 Things don't quite go as planned. You take your first look at the pins in your arm from the crash that will forever change your life.  For the rest of 2002 you sit sidelined, going to Physical Therapy, and hoping that you will be better soon.  In December the Doctor tells you that you have nerve damage and you will never race again...

Here is an intimate look into some of the struggles I have experienced due to my injuries.  The more I share, the more I accept what has happened to me.  Please respect what I write is my own, and let me know what you think.  They are all very special and took alot of time and effort.  They admit my inner flaws, faults, and triumphs.  They are very personal.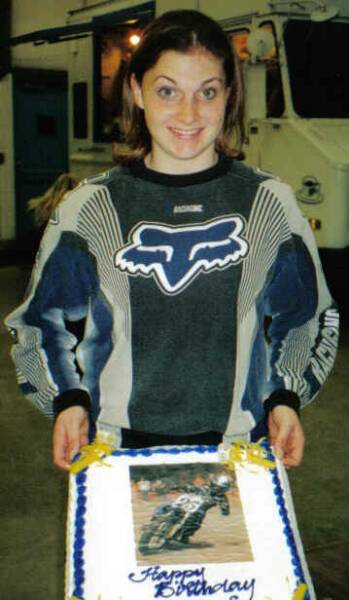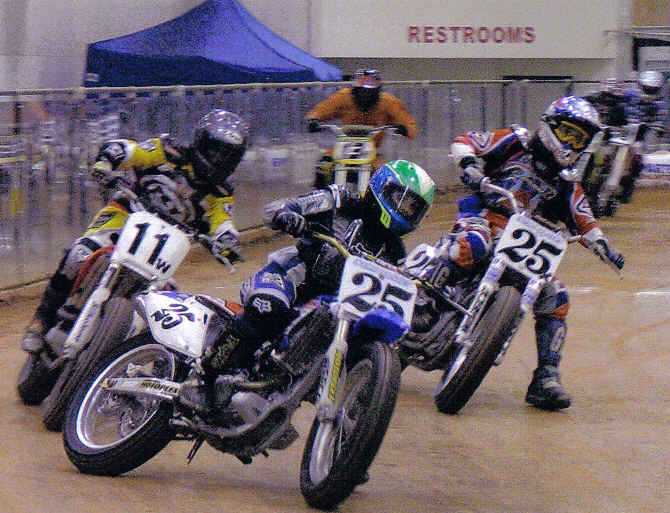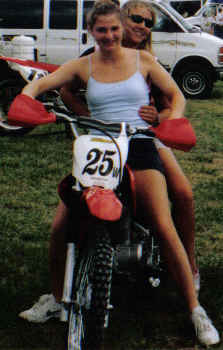 For some reason you listen to the stupid doctors.  You pretend that your dream has slipped away.  Instead of Racing on the track like you should be, you spend your time watching the races and racing around the pits. You are truly unhappy.

But then something happens.  A brand new track opens and has practices. You decided that you are tired of watching, and will never know until you try.  You start back on the XR100, and then hop on your brother's 450.  Soon you realize what you had been missing out on the entire year.  And you are back.  You are back Racing, and you know now...that nothing could ever stop you!

You spend yet another Birthday at your favorite place in the world.  You are just getting back to feeling "fast" again, and are so happy that you are back in action.

Time flies by and you are back at the Grand Championships once again.  And you are RACING! Something you once thought you would never do.  A sponsor gives you a HUGE motorhome to spend the week in.  You do well at the Nationals.  You greatest accomplishment is winning your 505 Heat Race on the Short Track and beating boys who have their names on the side of semi trucks!  Your dreams are really coming true....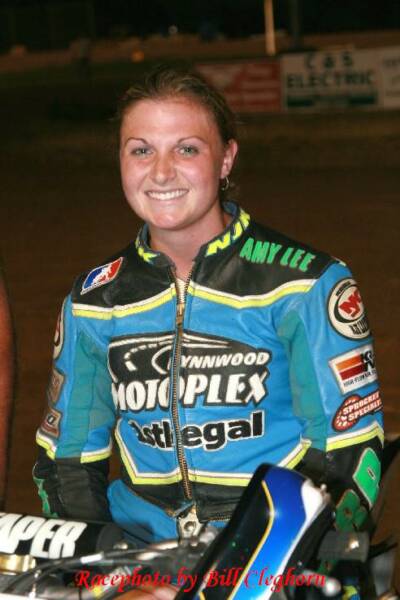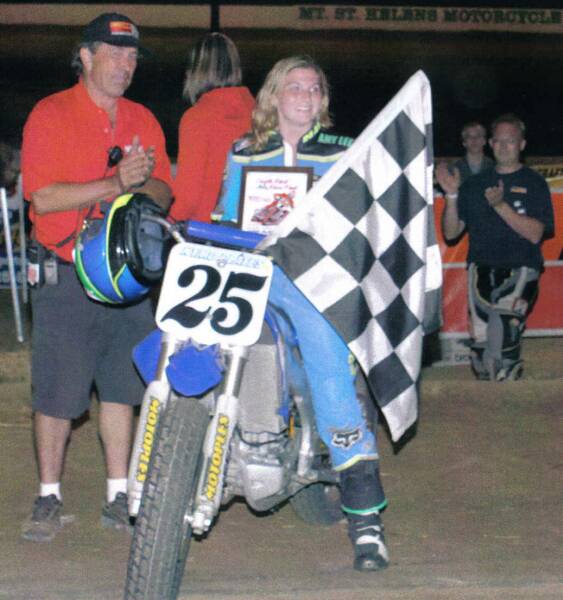 You make the decision to try a Pro Race again.  You have never been so nervous in your life.  You have tears in your eyes as you sit in the Winner's Circle after winning the Top Gun 450 Main Event in front of all your friends, family, and fans. Your Dad looks on with tears in his eyes as well. You both know for sure that your dream of turning AMA Pro Sport again is within view....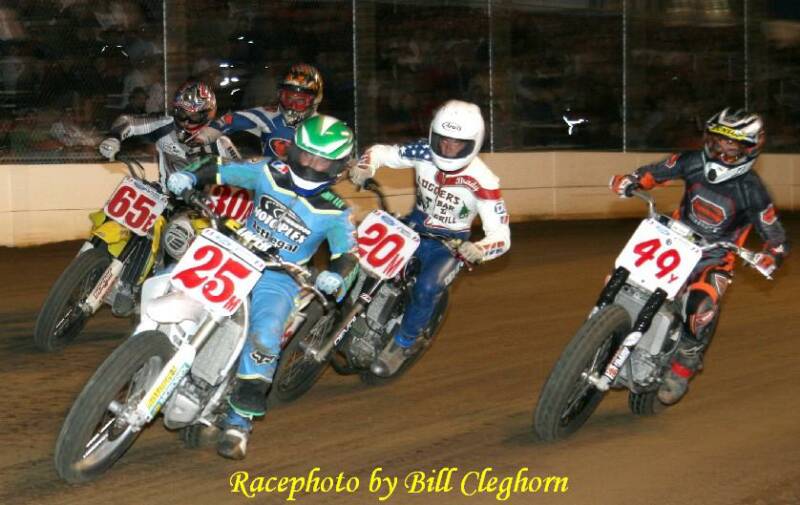 At 21 years old, 5 years after the first time you turned Pro Sport and let your dreams slip away, you turn Pro Sport again.  You reach your goal of trying your hand at the Pro Ranks.  You grab the holeshot at the Pro Sport Invitiation at the Castle Rock ST Grand National.  You have just proven to yourself, that not only did you accomplish your goal of turning Pro; but you have what it takes to be competitive with them.  Everything starts falling into place....

At the beginning of 2008 you sit and look at the picture above and realize just how happy you are, and just how far you have come.  You know that 2008 has good things in store for you, and is just another year left to accomplish those dreams you had from the first time you entered the world of Flat Track.  You know that your story is not over; nor is it close to being through.  Your story is just beginning, and 2008 is just another chapter.  But you look at this picture and you know that nothing in this world, not even a doctor telling you the risks of racing, is ever worth giving up that smile for. 

I am a Flat Track Racer. 

And This Is MY Story.