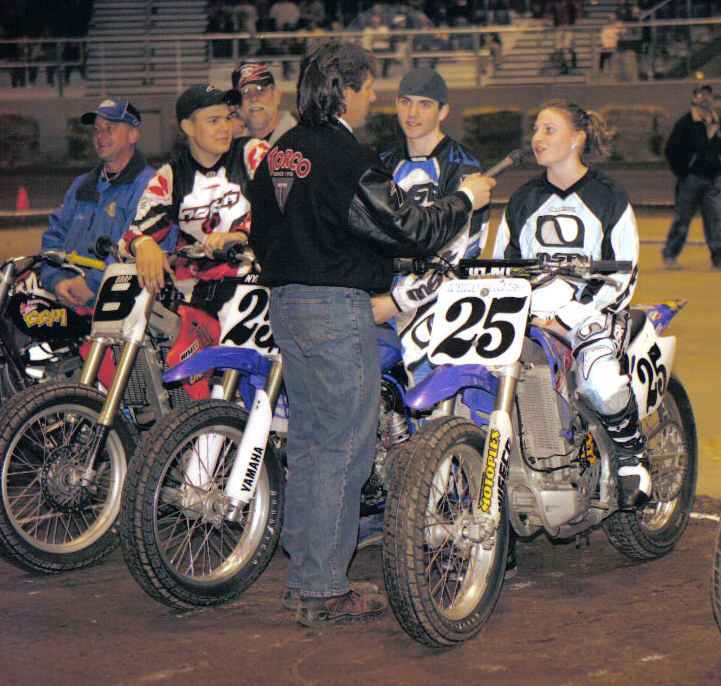 This is me getting interviewed on the parade lap at the Gene Romero Race in Salem, Oregon.  That is my brother Dustin on the other #25 bike, and our friend Chad Lindsey on the #8 bike.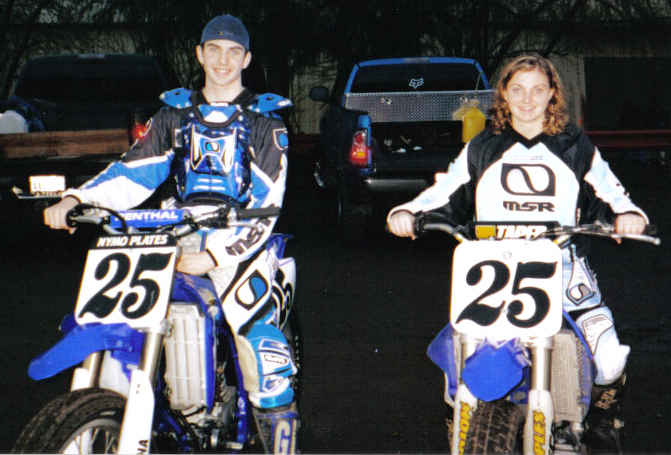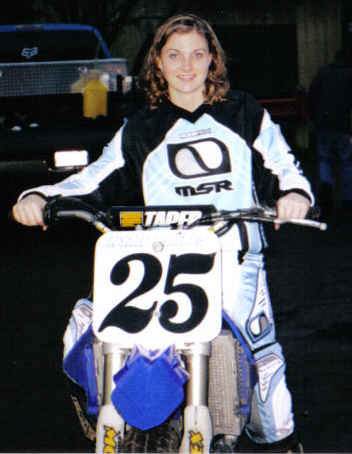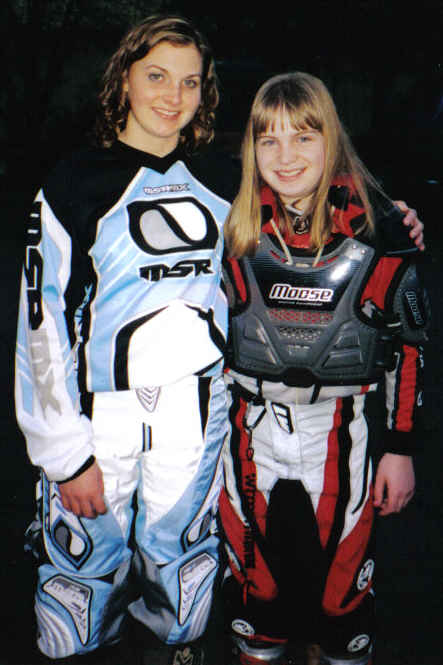 This is me and my brother Dustin at a local short track.  He is on a true Yamaha, and I am on the fake one (The HONMAHA).  Go Team #25!

Another picture of me with my 450. This is also the new gear that I got from Lynnwood Motoplex, courtesy of MSR!

This is me and my friend, Alyssa Anderson.  She races quads at our local races, and she is fast!! We are the only 2 girls that race regularly.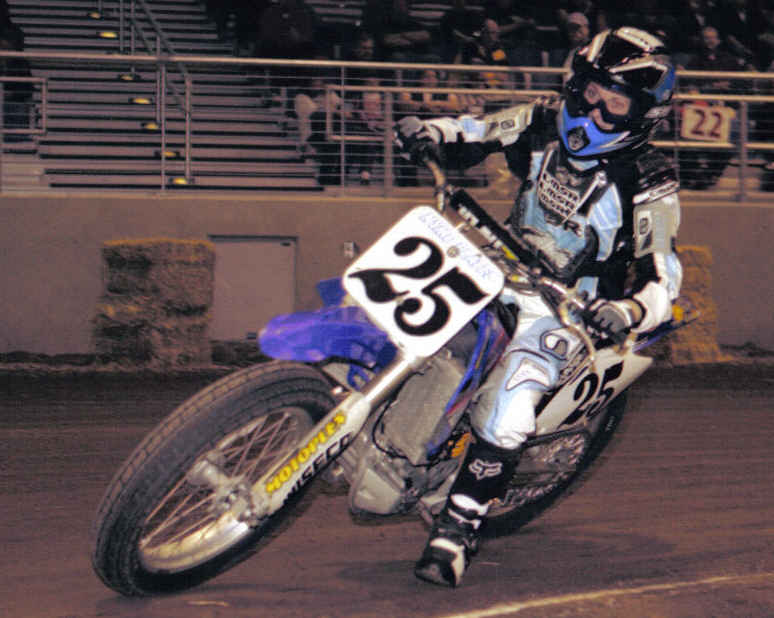 This is me at Salem ST, the first round of the 2005 WCFTS. I need to get those elbows up!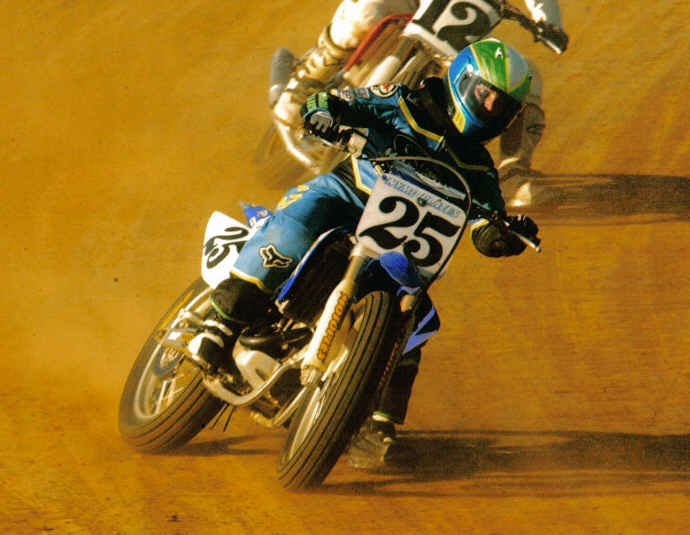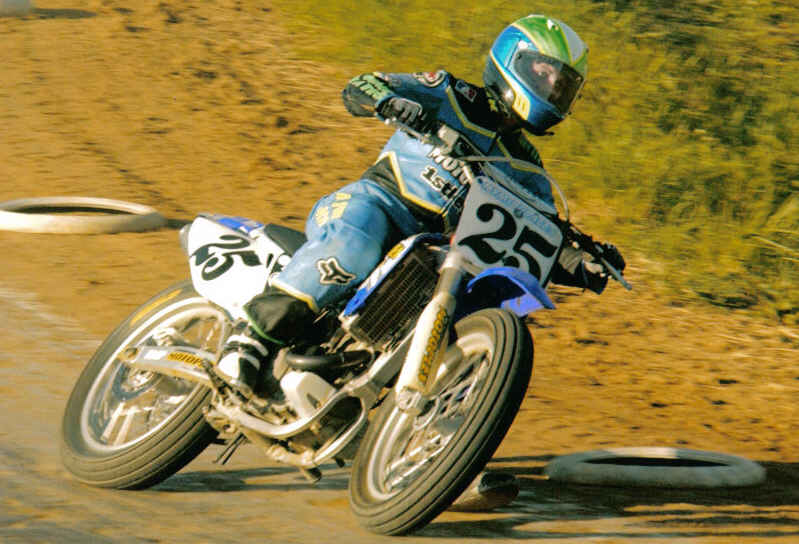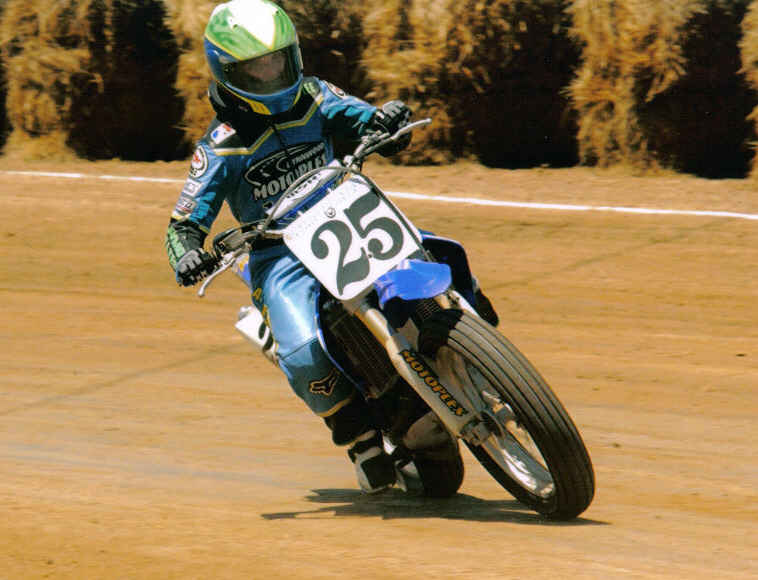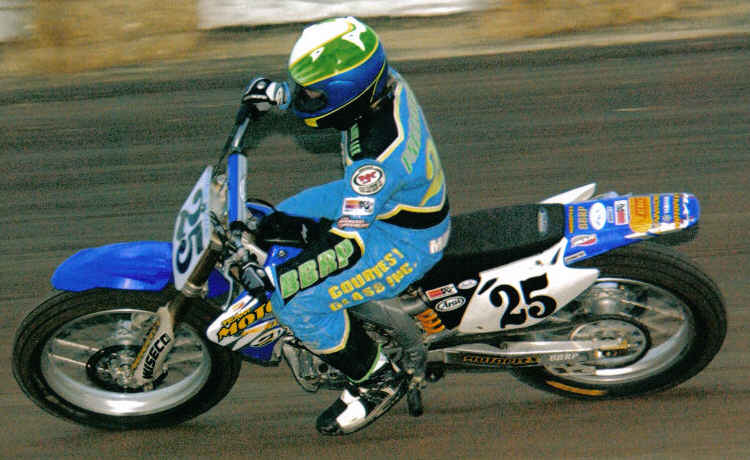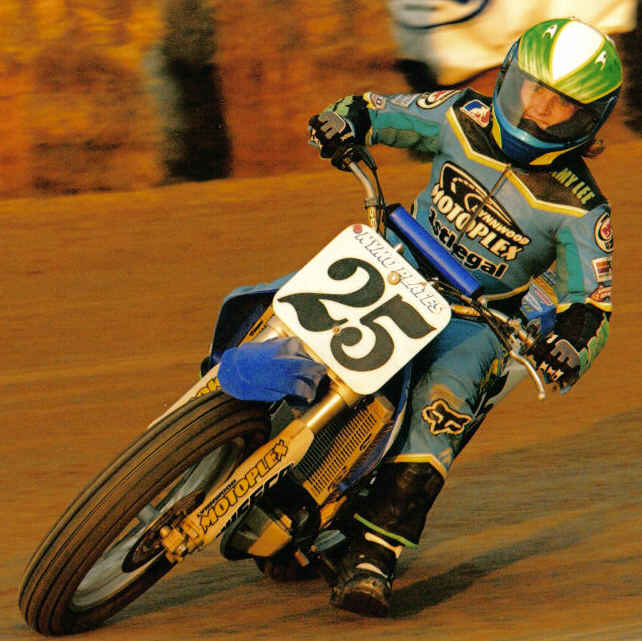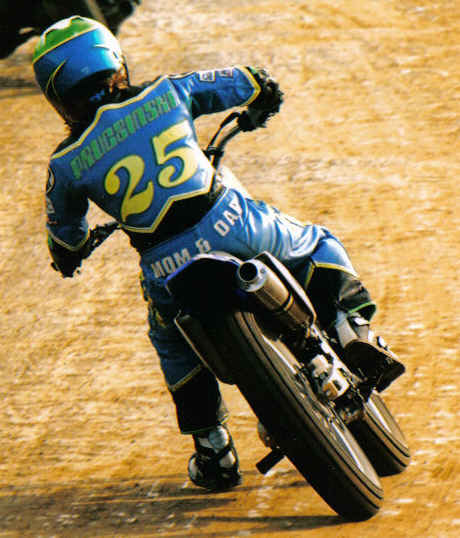 Here I am coming out of the right hander at Castle Rock, TT during the WCAN

Practicing in the dust on the Castle Rock, TT

Look at that face!! Racing on the blue groove of the Castle Rock ST

A shot from behind.  Castle Rock ST, WCAN 2005

Charging into the tight left hander at the Castle Rock TT

Here I am on my former favorite track (Elma 1/2 Mile).  Showing off the sponsors and my pretty leathers at the final round of the WCAN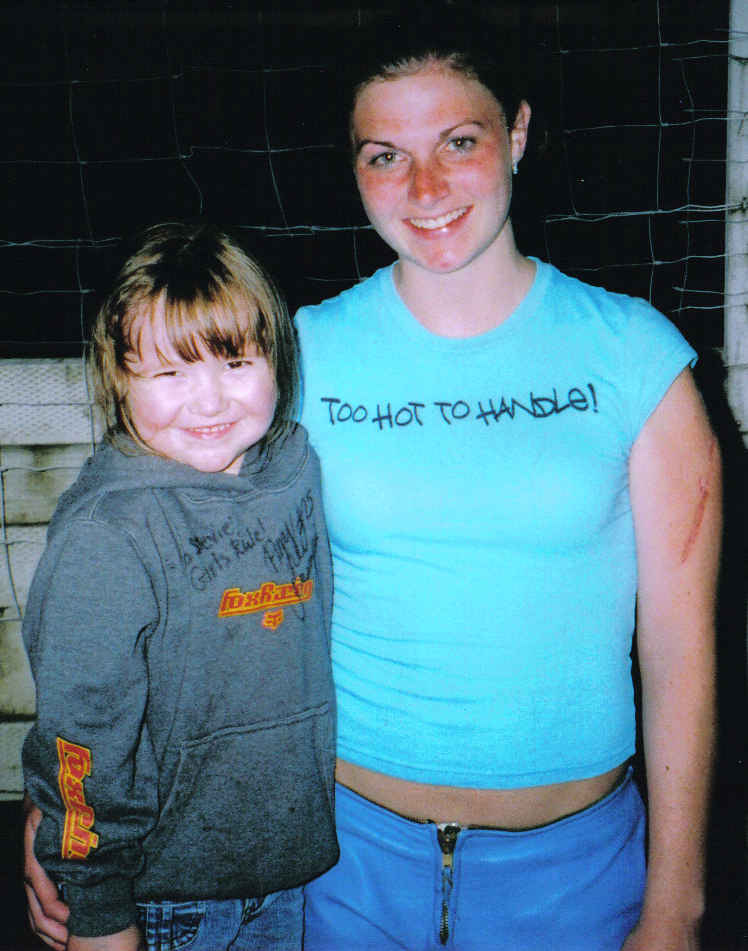 Me and my Biggest Fan, Stevie at Castle Rock!  This little girl cut up a peice of her baby blanket and gave to me for good luck and so that "we will always be together".  It is now sewn to the inside of my leather jacket!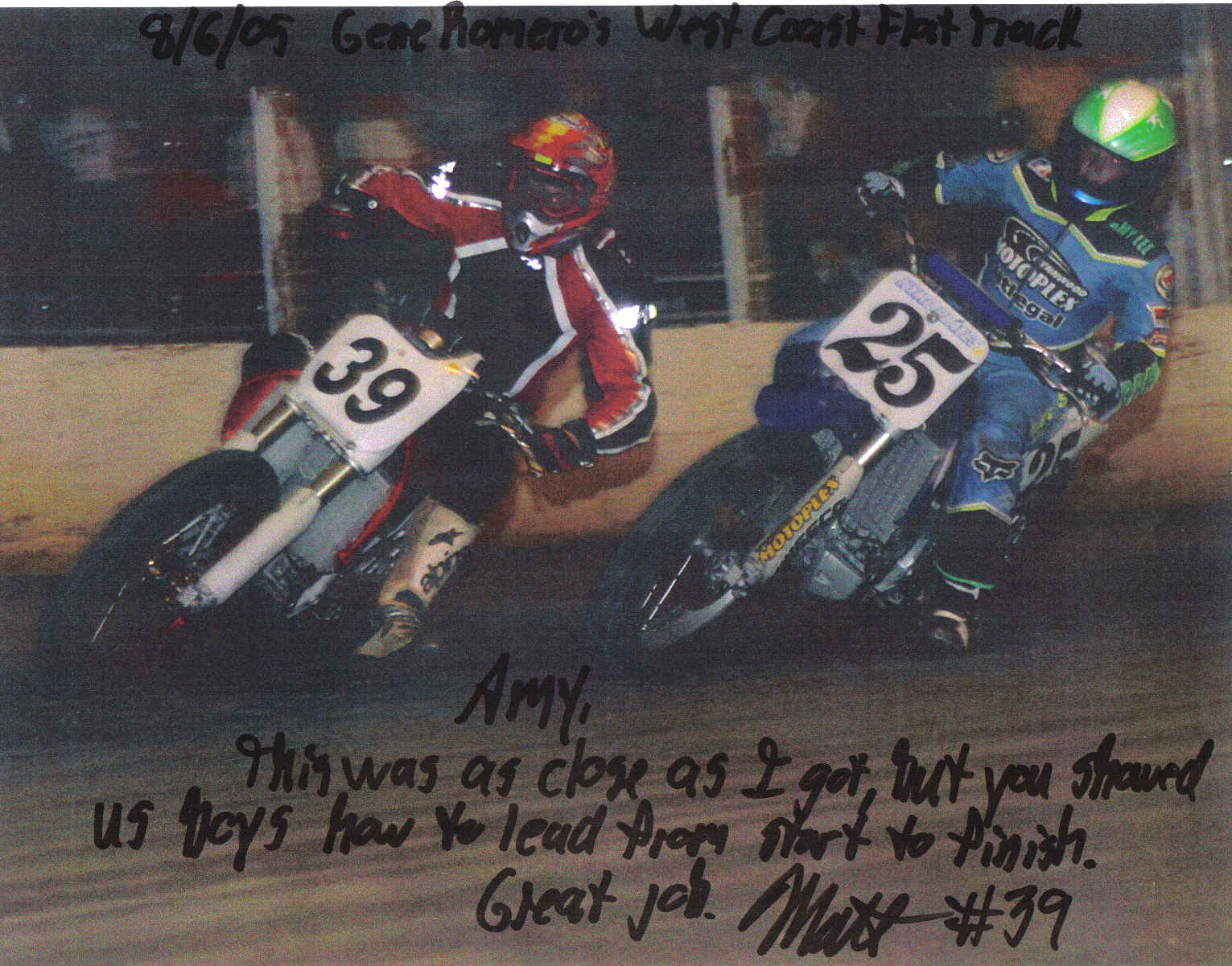 This is the poster/picture that my good friend and competitor gave to me after our battle at the WCFTS Top Gun race at Castle Rock.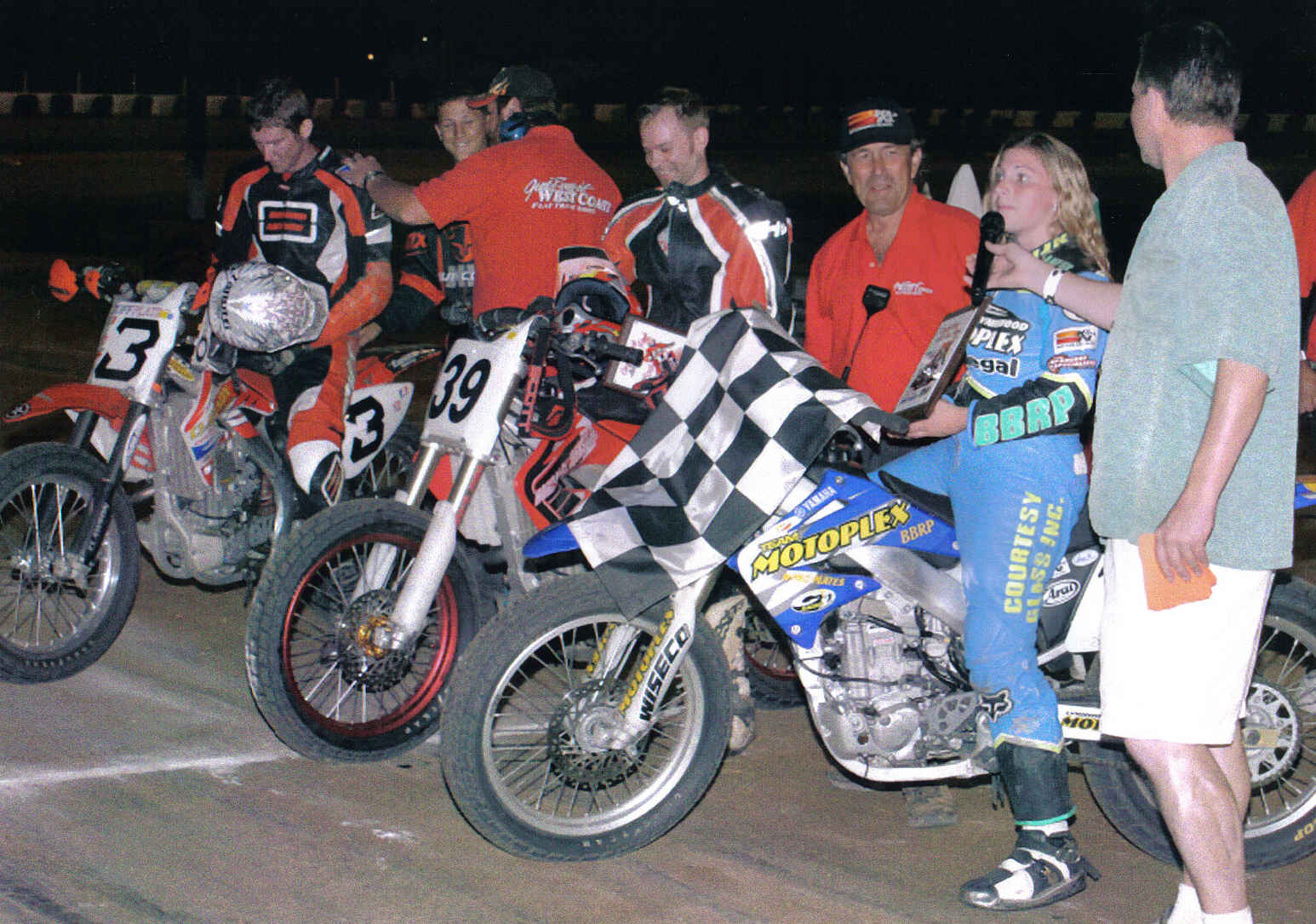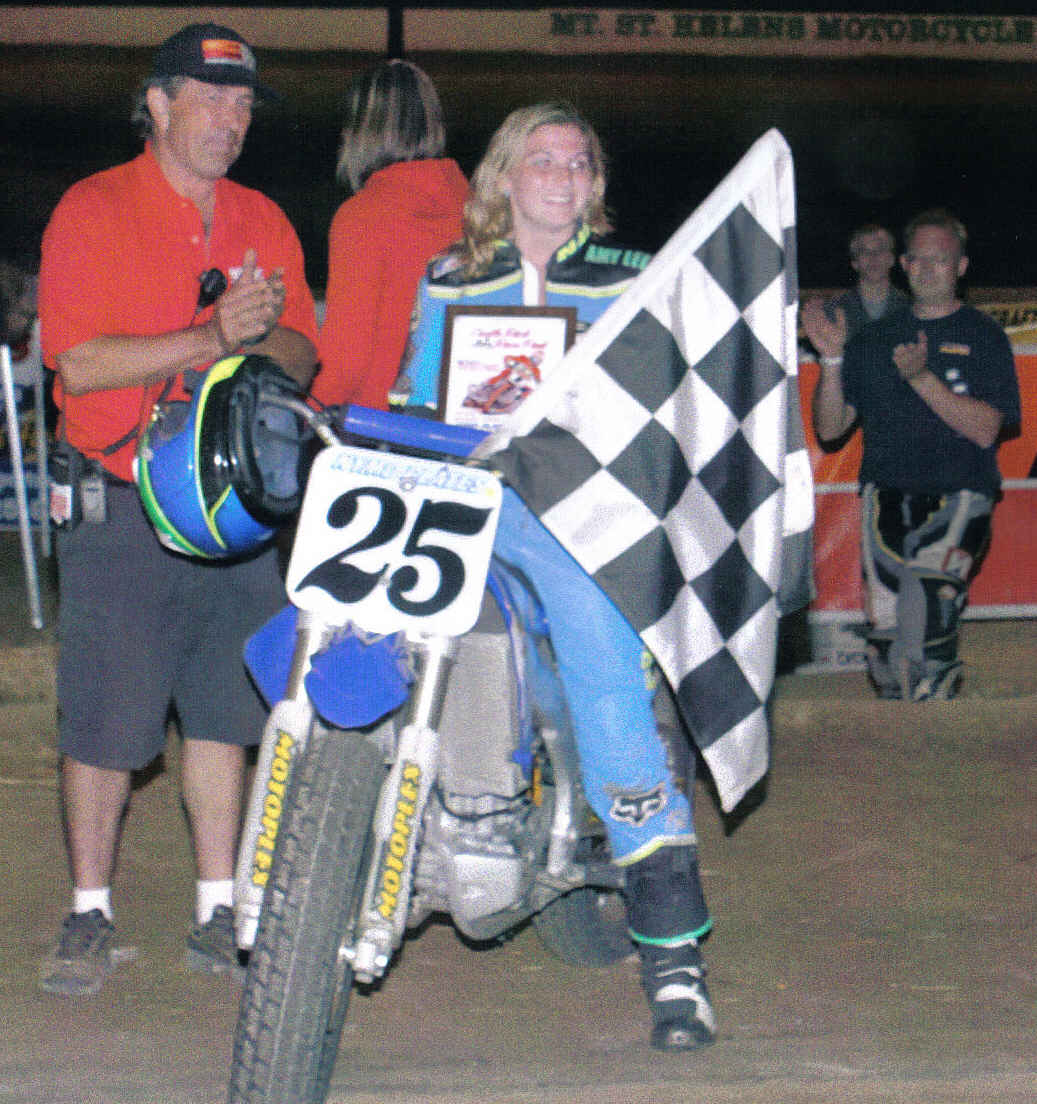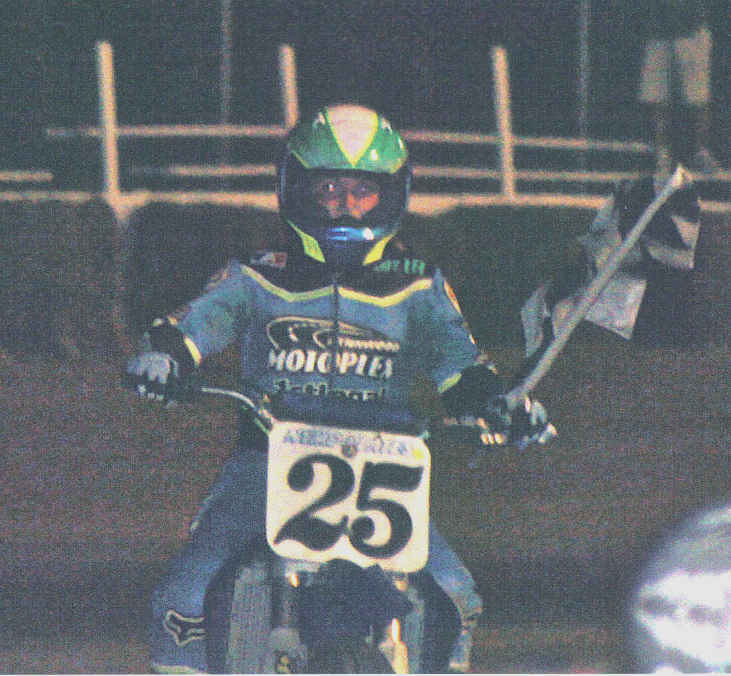 Victory Lap after my win in the Top Gun Class at the WCFTS Race at Castle Rock ST

Me being interviewed with my competitors: #39 Matt Sweitzer and #3 Brandon Bergen

Nothing but smiles after my win.  You can see my proud Dad in the background.  That is Gene Romero, promoter of the WCFTS, standing next to me.  What a great day!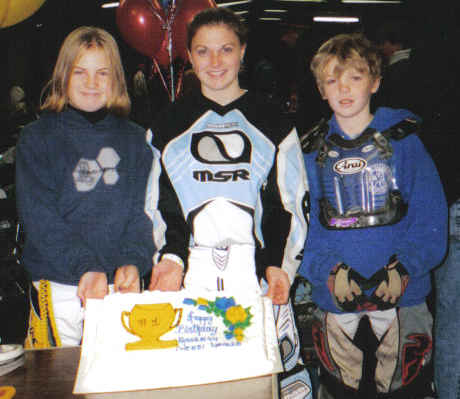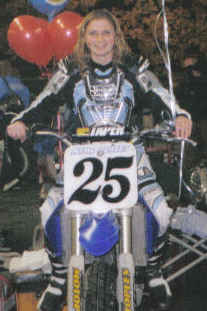 Alyssa #44, Amy Lee #25, Cole #51

Our Birthday Party at the Races!!!

Me Taking a Picture (a kinda blurry one) on my Honda at my Birthday Race at Puyallup in November.

FLAT TRACK AMY

2005 Photos