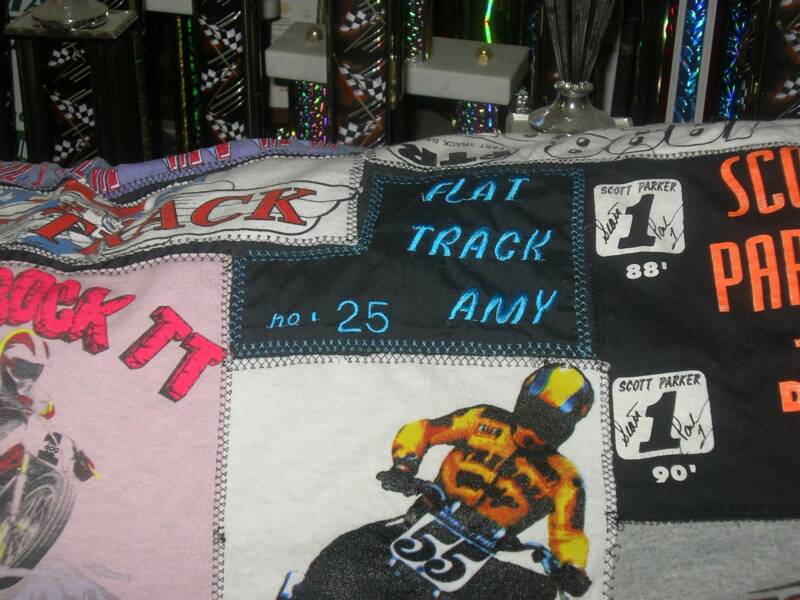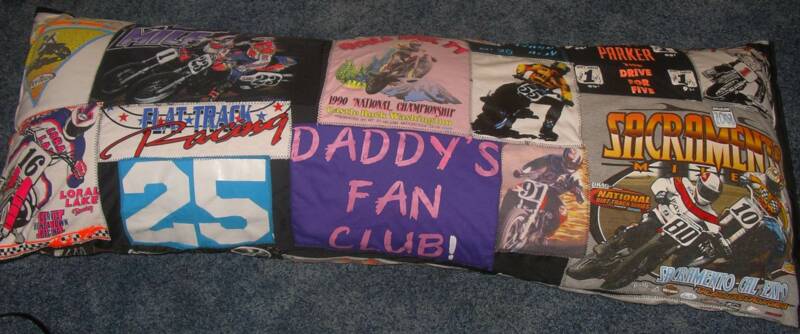 I wanted to share with everyone something really cool that my Grandma put together for me.  Over the years (since I was about 2) I have collected T-Shirts from all the races I went to, as well as ones that people had got for me.  Over the years, I grew out of them, but instead of throwing them away, I saved them all.  I never knew what I was going to do with them, but I got the idea to turn them all into something that I could use daily.  I cut up all the old shirts, took them to my Grandma, and she made me a pillow case for a body pillow.  I am really glad that I saved all those shirts, because I now I have something that will last forever to remember some of the best races I have been to, the heroes who I loved who have past on, Racers who no longer race, my trips to Supercamp, and how I spent my young years cheering my Dad on. I had never seen something like this, so I thought that I would share! And I gotta give a big huge thanks to my GRANDMA!  I know you will read this, So THANKS Grandma! I love it!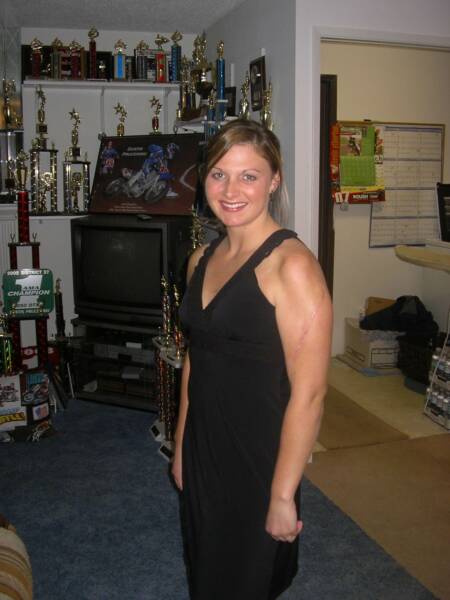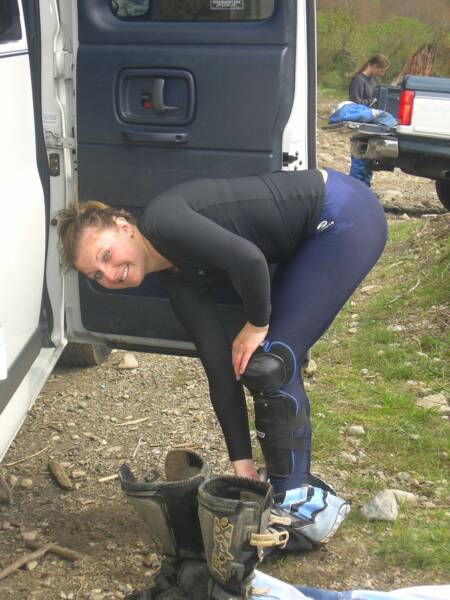 I was dressed up for my Aunt Linda's 50th Birthday Party!  But notice how deformed my arm still is.  Until you see pictures its hard to see how the nerve damage has affected the muscles.  In this picture I think that you truly see how damaged my arm still is!

Just a Day of Riding!  If you notice my pants are pretty wet! I basically went swimming in a million mud puddles, and had to cross a river about a billion times! Definetly alot of fun!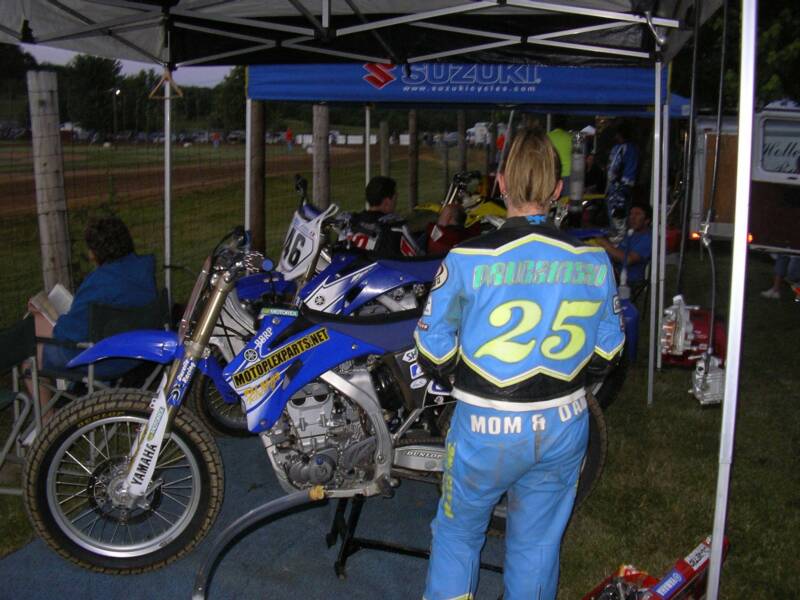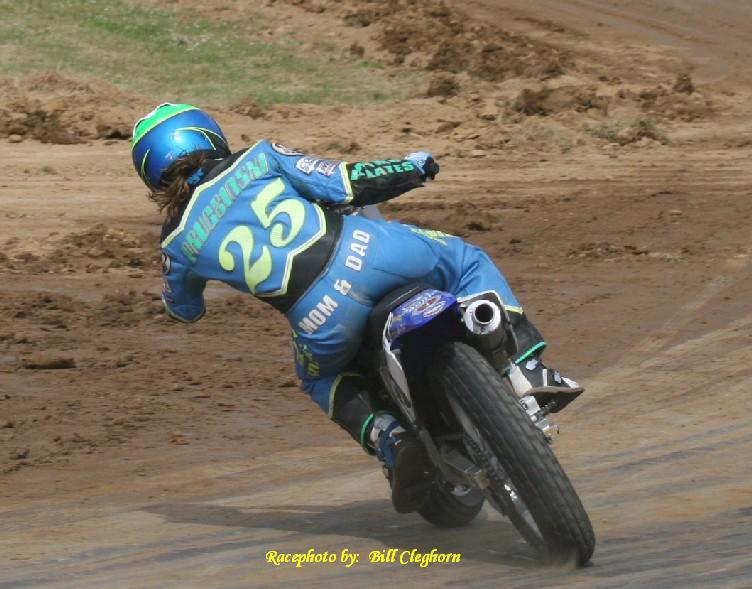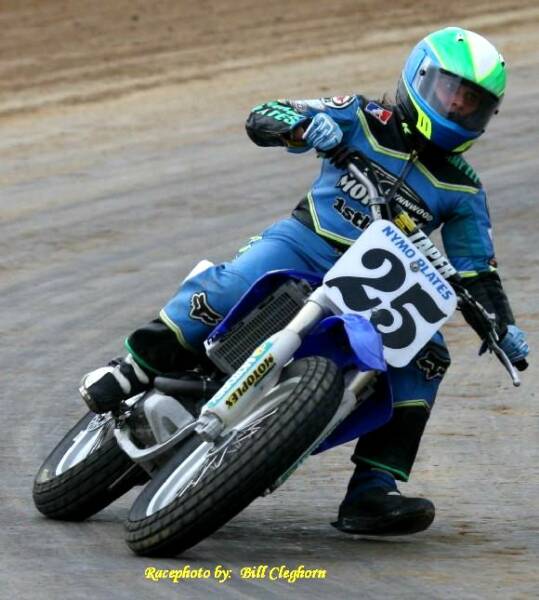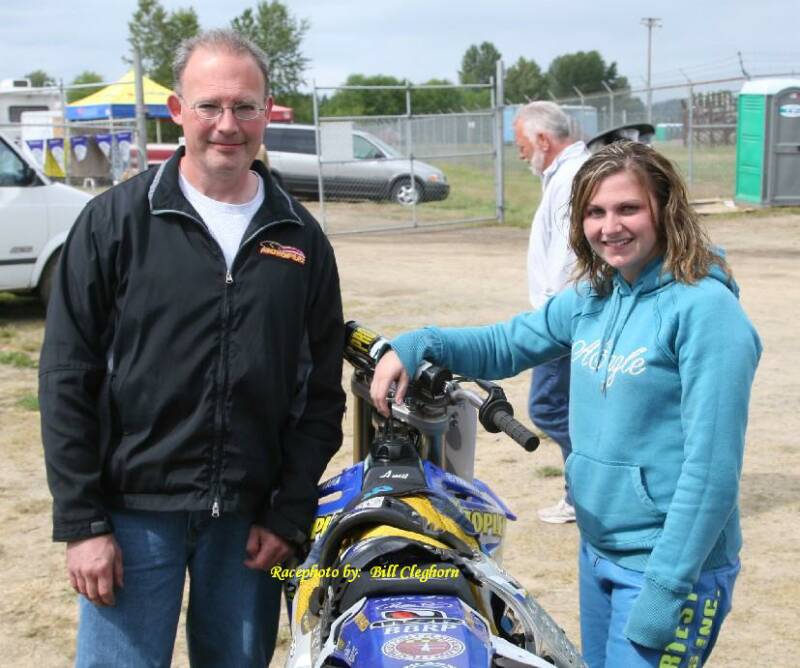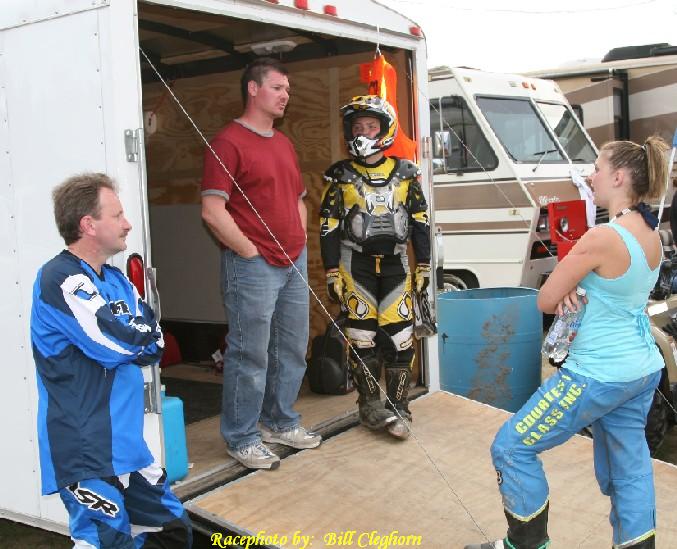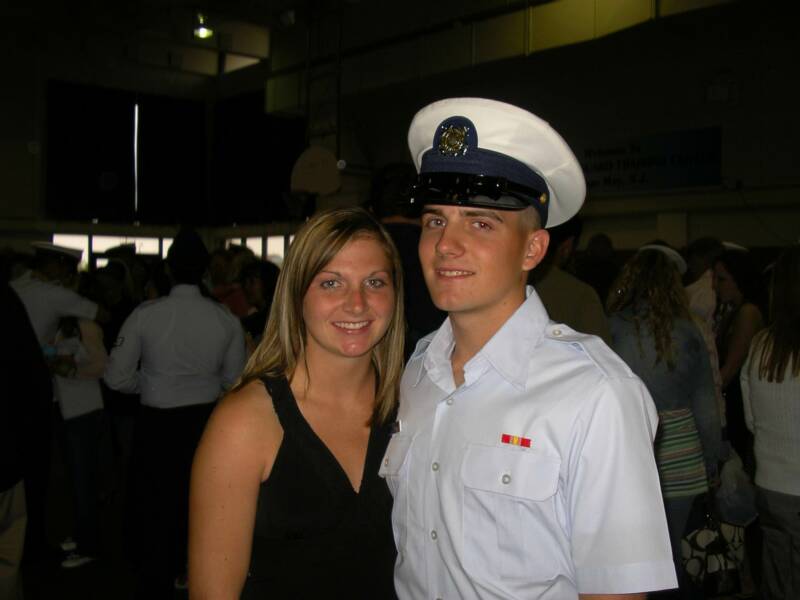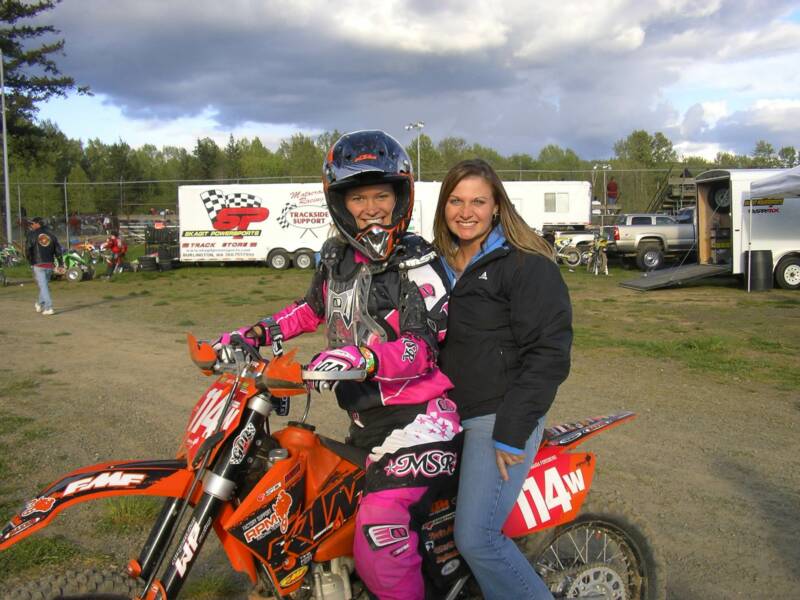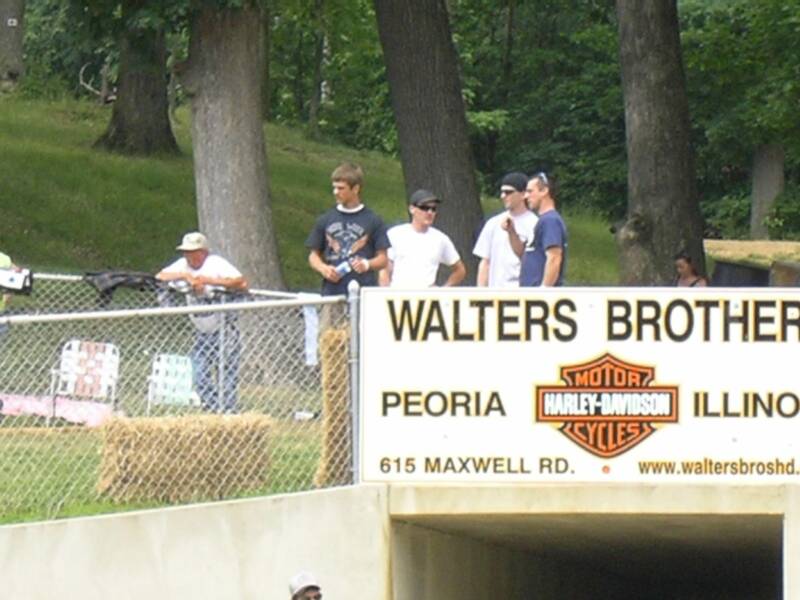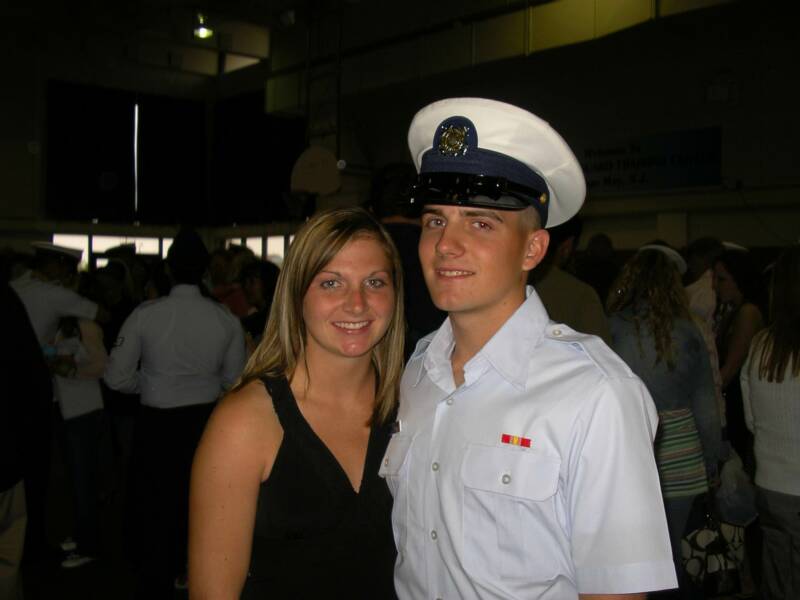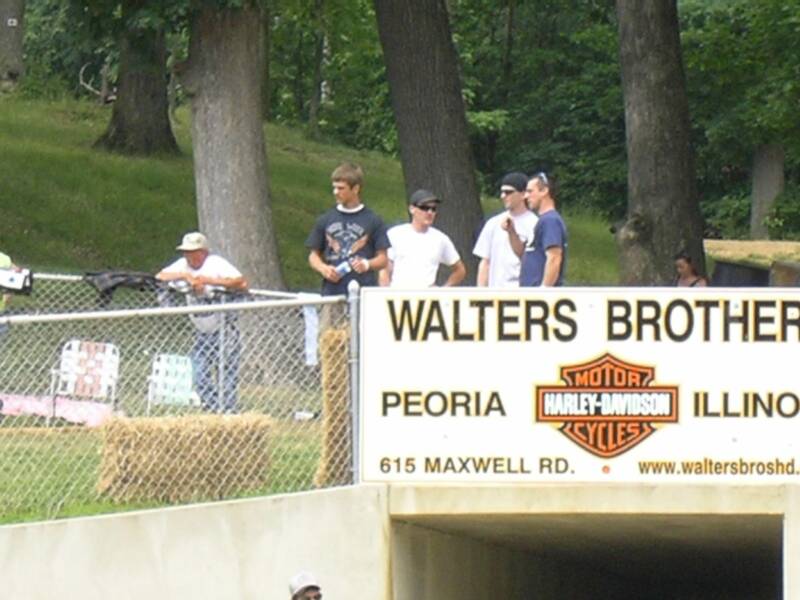 Me and My "Coastie" in Cape May, New Jersey. May 16th, 2007 for his Coast Gaurd Boot Camp Graduation.

Me and My Best Friend, Maria Forsberg, at Her MX Race!

Hanging out in the Pits at Castle Rock. 

Me and My Daddio!! He is the best!

My FAVORITE PICTURE!!! Castle Rock TT on May 25th, 2007! Thanks Bill!

Another great picture from Bill! Castle Rock ST. West Coast Amateur Nationals 2007.

Hanging out in our pits at the Macomb, Illinois ST that we stopped at on our way to Peoria.

Joe Kopp #3 showing our local boys the fast way around the track.  Joey is a stand up guy, and does everything he can to help our local kids succeed! Thanks Joe!

FLAT TRACK AMY

2007 Photos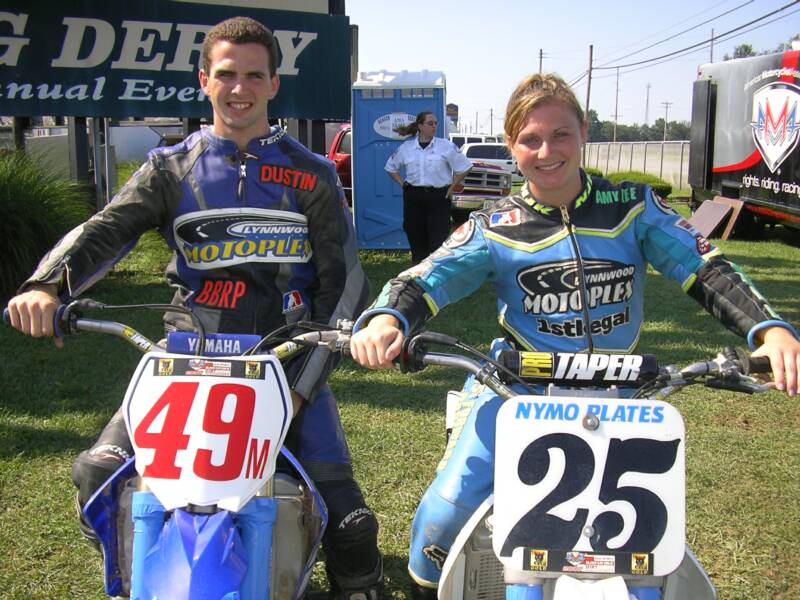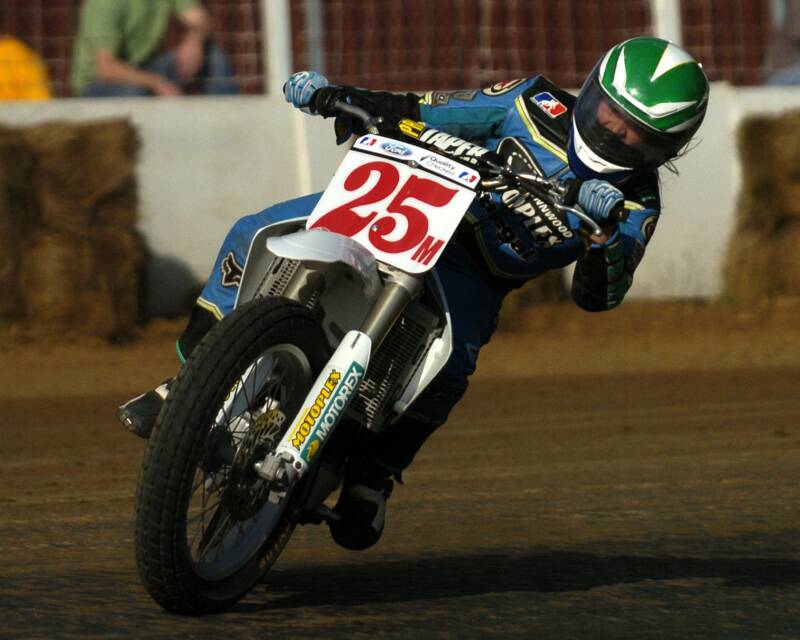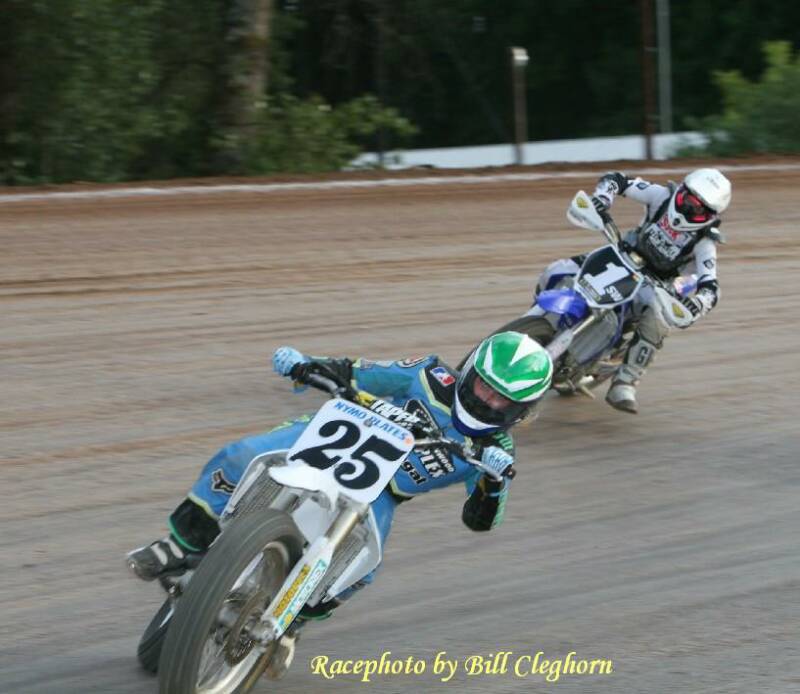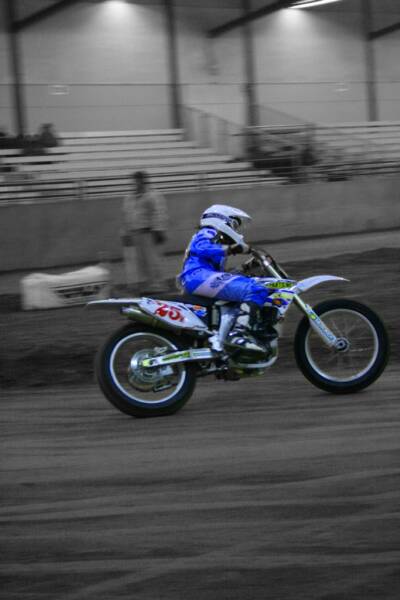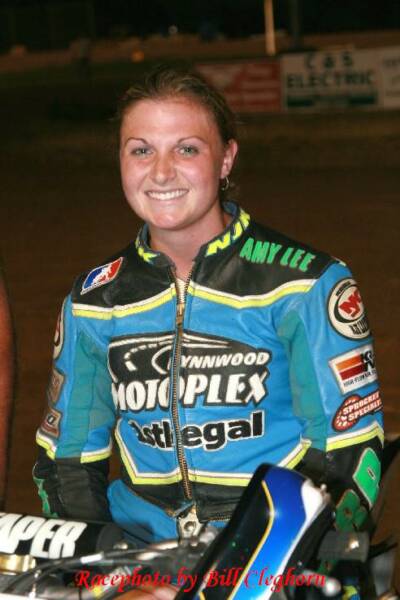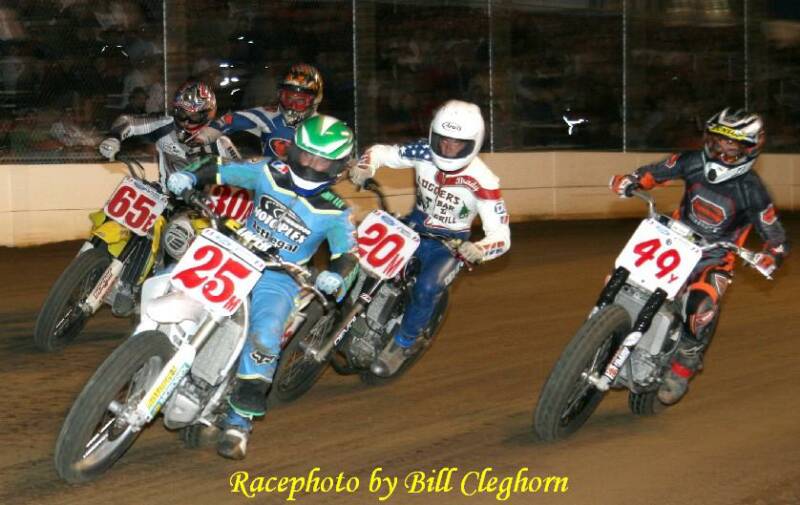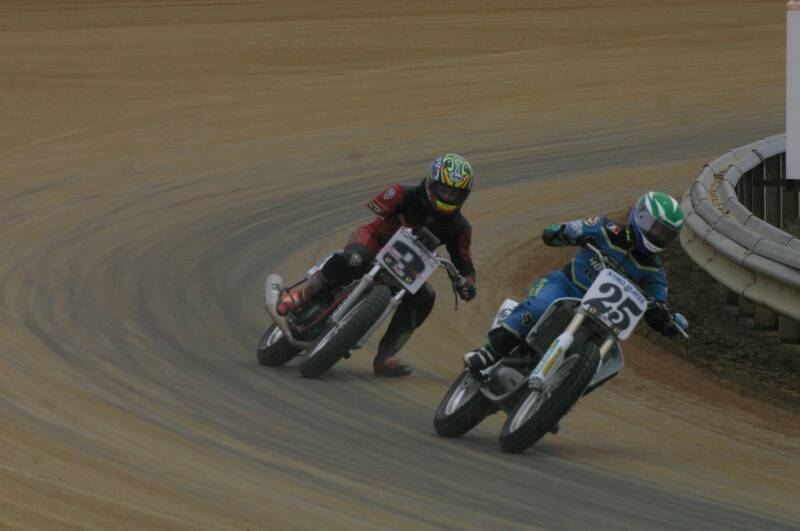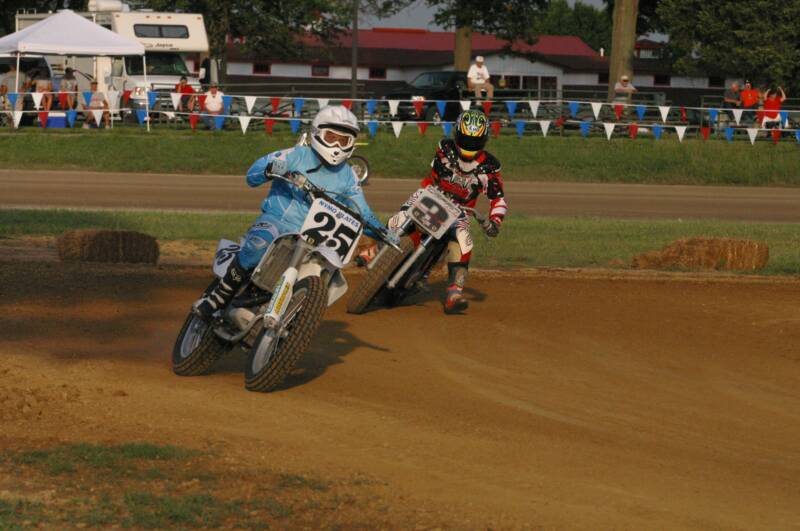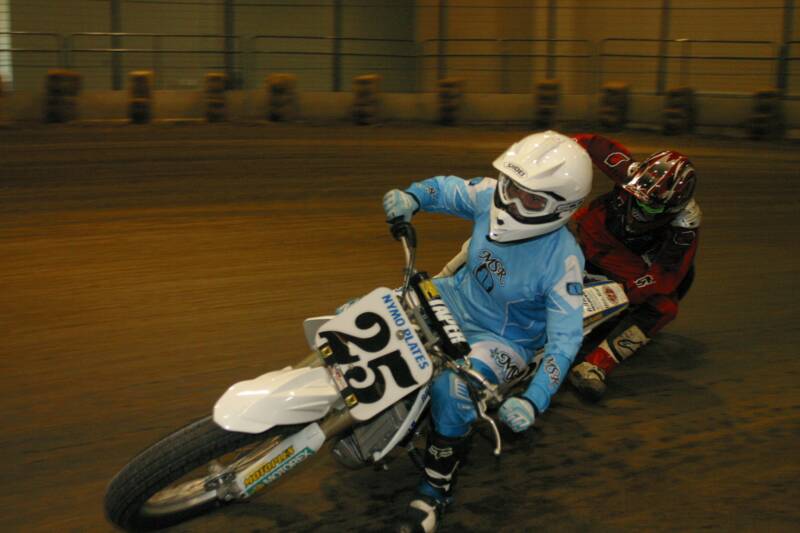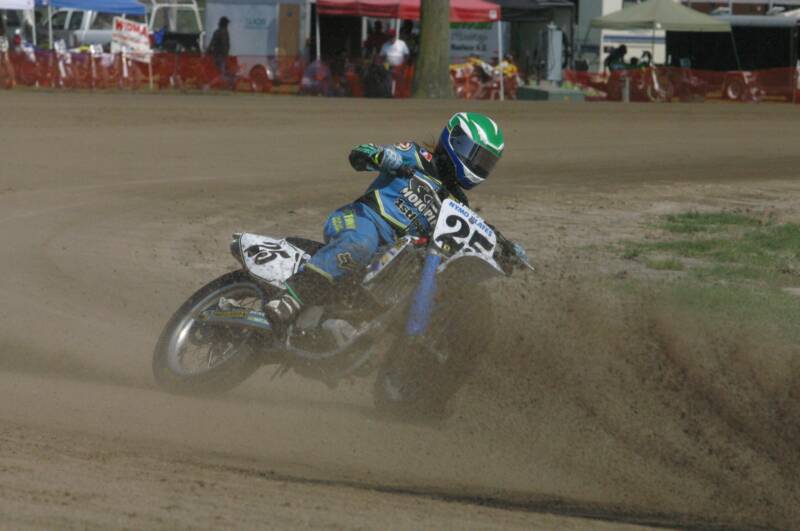 Me and My Brother Dustin at the DuQuoin State Fairgrounds for the Grand Championships in July.

DuQuoin 1/2 Mile.  My first and only 1/2 mile of the year. Check out that roost!

DuQuoin TT for the Grand Championships.  I had a BLAST even though I struggled with my nerve damage!

Racing on the Short Track.  Not the best luck this year at the Indoor!

On the Magic Mile with Jason Griffin (That Guy Is My Hero!!)

All Sweaty Smiles after 2nd Place at Cottage Grove.

Racing with my good friend Wyatt Maguire at Cottage Grove.  I love this track!

If Only You Could See The Smile Under My Helmet. 

I Just Snagged the Holeshot in my heat at the GNC!

This is the day when a Pro Racer was re-born.  Nothing can stop me now!

Castle Rock Grand National, Pro Sport Support Class

Indoor Flat Track Racing at the Puyallup Fairgrounds. Thanks Cameron for the Pic!